UPDATE: Lab results back after Eagles found dead in Federalsburg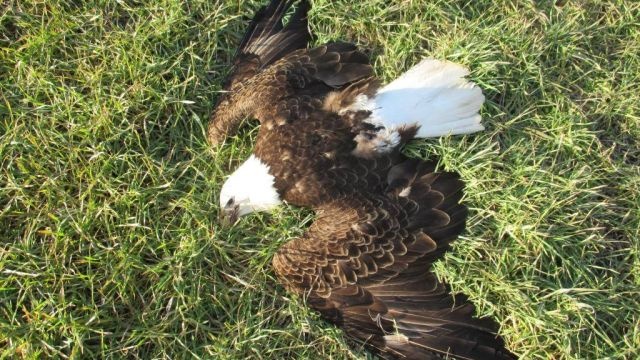 Officials say the lab results have come back, in reference to the more than a dozen eagles that were found dead on a farm in Federalsburg, in February.
Maryland Natural Resources Police say the necropsy results show that the 13 bald eagles did not die of natural causes, including disease such as avian influenza. This is important on the Eastern Shore of Maryland, which has many poultry farms and an abundance of migratory birds. Investigators says that this  means their investigation will now turn to human causes, and finding the suspects involved. Officials say they cannot release more details about the cause of death of the birds, as it may compromise the ongoing investigation.
The birds were found dead on a 114-acre farm on the corner of Laurel Grove Road and Richardson, on February 21.
Authorities say they are offering a $25,000 reward for tips in the case. Anyone with information should call Special Agent John LaCorte with the U.S. Fish and Wildlife Service, Office of Law Enforcement in Cambridge, Maryland, at 410-228-2476, or the Maryland Natural Resources Police Hotline at 800-628-9944.