Twitter turns ten: Impacting political campaigns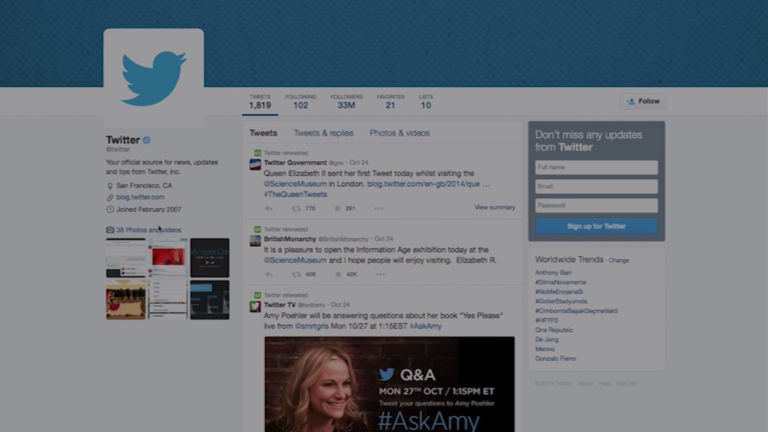 Twitter turned ten-years-old Monday. For some, it may seem like the social media site appeared on the scene just yesterday. 
However, over the course of a decade it's impacted the way we get our news and share information.
Jacquaniese Washington says, I'm always using Twitter. It's something that's a part of my life now. I wake up after I do my daily devotional and I check Twitter." 
Washington is like many of Twitter's 305 million monthly active users. The site has been the source for major events like the Black Lives Matter movement, marriage equality and particularly right now the race for president. 
Benjamin Bullock says, "You can search different hashtags. You can go to the moments tab and you can look and see what's going on with Trump or my man Bernie." 
Delaware State University Political Science Professor Dr. Sam Hoff agrees. He says in the last decade Twitter has changed the landscape of campaigning. It's how some like Rand Paul even announced their candidacy. Others are live tweeting debates.
Dr. Hoff says, "In many ways it's taken the place of television ads and other forms of media. The reasons are pretty simple. It's a social media device in which a lot of youth have."
With a 140 character limit, it's short, sweet, and to the point. Dr. Hoff says this political trend all took off in the 2012 race. President Barack Obama had millions more followers than Mitt Romney.
Dr. Hoff says, "It was discovered that there were more tweets during Barack Obama's presidential acceptance speech at the democratic convention in one night, than there were the entire four nights of the republican convention."
Although both Obama and Romney ran billion dollar campaigns, Dr. Hoff says utilizing Twitter is cheaper.
He goes on, "In the old days you spent huge amounts of money with people trying to get others through phone calls, and in person knocking on doors."
This is still done today, but with an increased focus on mediums like twitter.
Dr. Hoff says, "It's up to candidates who may be two generations ahead to adapt to the technology or as we say parish."
In the future, Dr. Hoff sees candidates integrating drones which are definitely one of the more popular inventions right now. 
Dr. Hoff believes these can be very useful for filming campaign rallies and events to use in commercials.
He continues, "I think the drones are going to have a political use, the same way they have a security use, and that they have a safety use for government now."