Sen. Coons pushes for federal beach replenishment funds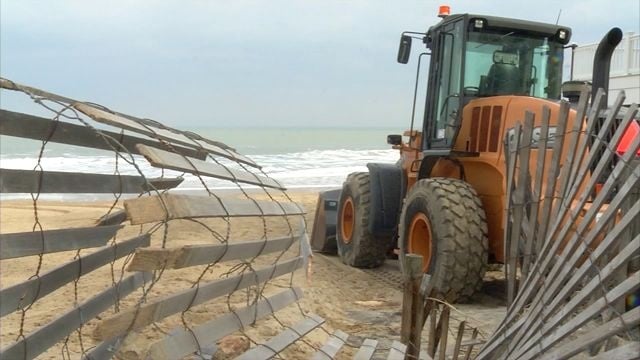 Delaware's depleted beaches have not improved much since the massive winter storm in late January.  DNREC is doing what it can to restructure the dunes, and although Governor Markell made an emergency declaration to request federal funding, it will still not cover replenishment done by the Army Corps of Engineers.
Senator Coons spoke at a Congressional budget hearing on Wednesday, questioning leadership from the Army Corps about how the funding will be allocated.  Coons says the coastal communities in Delaware are relying on beach restoration to protect homes, businesses, and ecosystems.  Employees of Misaki Sushi in South Bethany say they need the beach there in order to keep revenue flowing through the community and that it is a part of their livelihood.
However President Obama's budget request for fiscal year 2017 cut funding to the Army Corps of Engineers by 23%.  They have $4.6 billion dollars to spread out among projects all across the country.  Assistant Secretary to the Army in the Civil Works division Jo-Ellen Darcy says despite Some Senator's disapproval of the cuts, this is what is fiscally realistic and affordable at the time. 
Facing this reality, Senator Coons admits he's not just banking on the funding allocated to the ACOE to fix Delaware's erosion problems.  He asked if emergency funding left over from Superstorm Sandy could be used to fund the replenishment.  Darcy says the flood control and coastal emergency funding might be appropriate, which is given out nationwide based on need. 
The Senate will have two more budget hearings before the ACOE will announce how they plan to spend their money.