Officials say, "It's never too late to get a flu shot"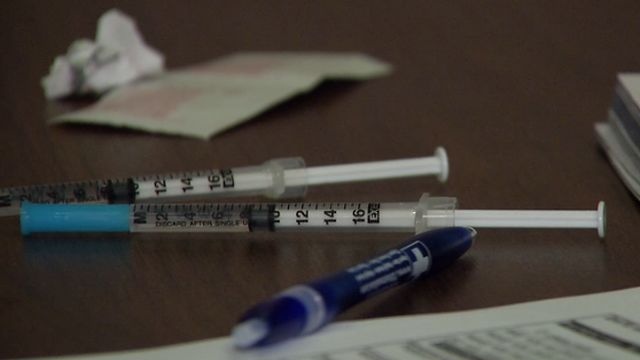 The Delaware Division of Public Health released a report saying flu cases has nearly doubled in the past week.
"This time last year we didn't have that much influenza  activity whereas this year we really haven't seen much until a few weeks ago," says Dr. Karyl Rattay, Director of the Delaware Division of Public Health, "We're seeing a much higher amount of influenza certainly than we were over the previous few months".
Health officials say the cause for the spike in flu cases in the first state is unclear but the age group affected is surprising compared to last year.
"We're seeing more kids and young adults that are showing up as positive influenza cases and that's pretty consistent with the influenza  type we are seeing which is the H1N1," says Dr Rattay.
Olivia Butler who works with the Wicomico County Health Department says despite popular belief this can happen.
   
"We can see cases well into March and April," says Butler "They sometimes vary when they start sometimes we see them into May."
Experts say all age groups, especially the elderly should to get the flu shot to avoid getting sick saying it's never too late to get vaccinated for this year's strand.
According to the CDC this year's flu shot has been almost 60% effective which is a lot better than last year when the vaccine was less than 20% effective.
Health officials say if you haven't gotten your shot this year and if you think you have the flu just stay home.
"If they have a temperature over 101 that they really should not go to work not go to school stay home and not get other people sick," says Dr. Rattay.