Mallard Landing reacts to barricade situation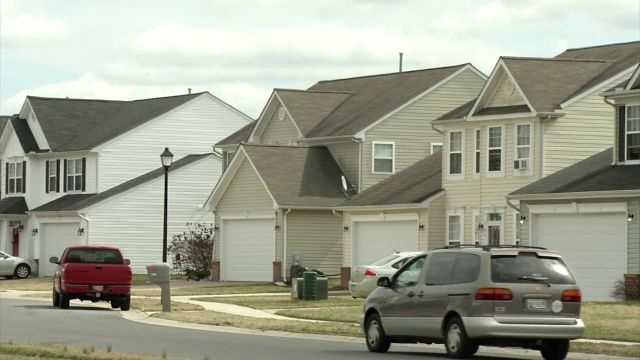 A neighborhood in Denton, Md. is still trying to regain a sense of normalcy. This after a barricade situation yesterday forced their community into a lock-down for over 12 hours.
Friday 47 ABC spoke with neighbors about how they're coping with the situation.
"It's a little scary knowing that that happens in your neighborhood," said Kathleen Freeman.
Denton Police say they arrived on scene Thursday morning after they received a call for a suicidal suspect. They were told the suspect, Brock Eyerly, was apparently inside his house with weapons and ammunition.
Out of concern for the safety of his neighbors, police shut the neighborhood down.
One resident, who asked to remain anonymous recounts what she saw, "There's a daycare center in our town homes, parents were parked out on 404, which is a major highway here in our area, walking across the grass, you know, to get to their children," she said.
After breaching the house around 9 p.m., police say Eyerly wasn't inside.
He returned to the house around midnight, where authorities arrested him.
Neighbors say they are thankful that police were there to handle the situation.
"Everybody kind of took that into consideration to keep everyone safe, they kept all the kids, kept everyone kind of in the house," said Trish Kotyk.
Now neighbors say they must move on and hope to return their neighborhood to a sense of "normalcy".
According to online court documents Eyerly was found guilty of felony controlled dangerous substance charges that were filed in 2005. 
Because of that  he was served a criminal summons charging him with illegal possession of a regulated firearm and illegal possession of ammunition.