Local fisherman talks dredging problem in OC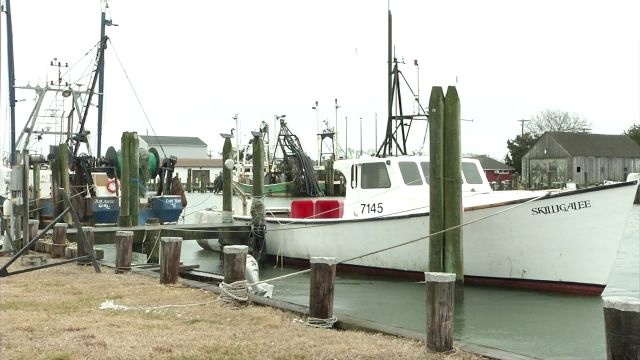 On Thursday, dredging was supposed to begin in Ocean City on the inlet. But due to some overnight snow, it has been pushed back. 47 ABC spoke with Mayor Rick Meehan and he says the dredge named the "Currituck" is due to arrive in Ocean City on Sunday around 12PM.
47 ABC caught up with local fisherman, Sonny Gwin to talk about some of the obstacles faced when it comes to the problematic inlet. Gwin, who has been fishing in Ocean City for over 30 years says one the biggest obstacles that watermen face is that the issue keeps getting worse. Every storm that hit's Delmarva impacts the inlet.
Gwin says the biggest issue is that the big boats that have to come through in the wintertime to make the Maryland quota, can't get in. And if they cant get in, there's no fish coming in, being delivered, or being sold.
Gwin tells 47 ABC, "We're kind of scared that were going to lose these allocations or somethings going to, they're going to have to land them in Maryland or have to land them in Jersey or Virginia or somewhere else and we depend on them fish to keep the docks open here."
Gwin also says that there are no funds set aside for problems when they arise. He says when there is dredging that needs to be done, it comes from a slush fund and he says this needs to change.