DelDOT preparing roads for possible snow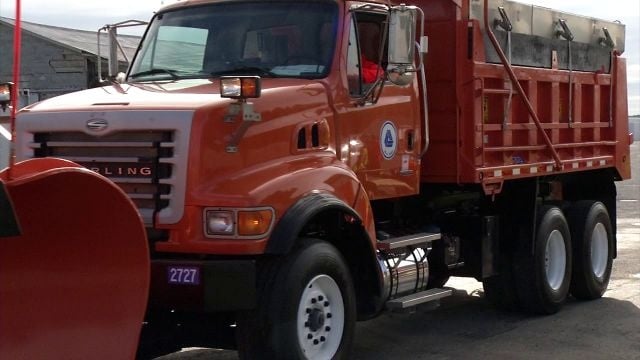 With the possibility of snow in the forecast, Delaware road crews are gearing up.
Delaware's Department of Transportation says crews have been pre-treating roads, with brine, a salt and water mixture. Officials say the water allows the material to soak into the lower portions of the roads, keeping it there until the snow begins to fall, and the salt can do its job. Road salt apparently minimizes and delays any accumulation of snow or ice onto the roads and bridges.
Officials say their crews started the process on Wednesday, and will continue through Thursday. By the end of the day, DelDOT officials say they plan to have every primary and secondary road in the state pre-treated with brine.
Later in the afternoon on Thursday the forecasts are expected to be more clear on what is to come. At that point, DelDOT officials say they will make plans for what operations DelDOT will be conducting, including deciding how many people will work and when to call them.
For additional information, visit DelDOT's website, Facebook page, and Twitter.
For the latest on the weather forecast, visit the 47 ABC weather page, here.