Church seeks to demolish former home of convicted pedophile Earl Bradley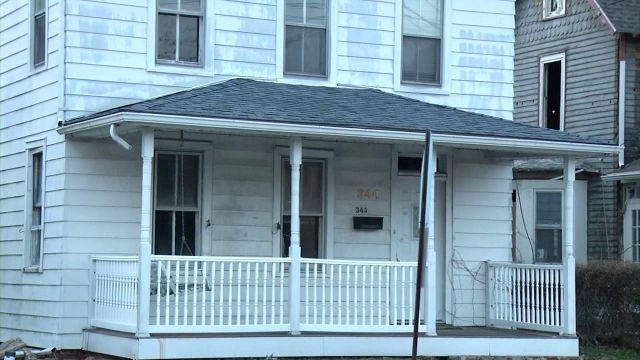 Although Earl Bradley is now out of Lewes and behind bars, his old house is still there. In 2011 the pediatrician was convicted of raping more than one hundred children and videotaping many of those encounters. Now many believe the house serves as a painful reminder of those horrific crimes. 
That's why the Bethel United Methodist Church, who had the property donated to them in 2014, wants to demolish it.
Neighbors agree that something needs to be done with the house.
"It generates a very negative feeling, a very disheartened feeling, even a disgusted feeling," said Dr. Kathryn Morgan Lightcap, who works three doors down from the home.
"Something needs to be done with it. Either someone needs to buy it or restore it, or it needs to be torn down,' said Dan Miller, who lives two doors down from Bradley's former house.
The church says they tried to sell it, but no buyers wanted anything to do with the house.
Because the house is in the Lewes Historic District, Tuesday night representatives from the church appeared before the City of Lewes Historic Preservation Commission to seek permission to demolish the home and build anew.
Pastor Earle Baker declined to speak with 47 ABC on camera, but says the church believes that Lewes and the Lewes Historic District would be best served if the house was demolished.
At Tuesday's meeting the church admitted that there is nothing wrong structurally with the house, which means they could face an uphill battle.
Commission Chair Elaine Simmerman explained to 47 ABC what guidelines must be met for a historic house to be demolished.
"We have very strict guidelines, and there have been cases of demolitions, usually when there's no structural integrity to the foundation or to the whole structure of the building," Simmerman said.
After hearing the church's case the commission voted unanimously to hold a public hearing on the matter on April 14.
As for what's going to be done if the demolition is approved, church reps said during their presentation nothing decided yet.
Bradley's office, Baybee Pediatrics, was demolished back in 2011.