47 ABC catch distracted pedestrians in the act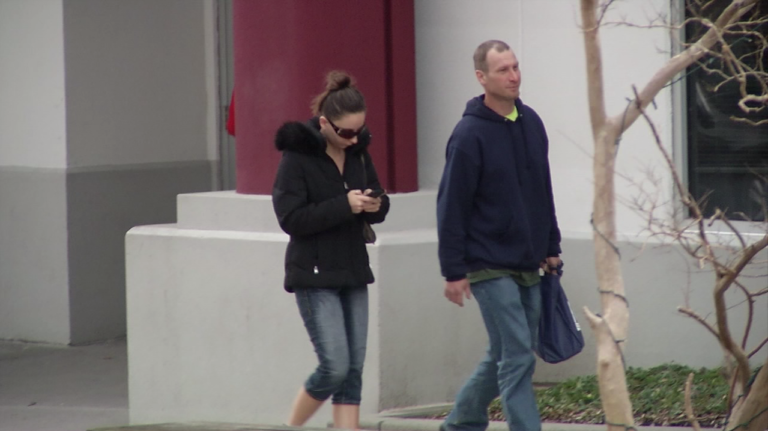 Pedestrian safety is a growing national problem according to new data released by the Governors Highway Safety Association. With gas prices plunging and health considerations about being active, more people are getting out and about, both behind the wheel and on foot.
47 ABC stood on a corner in downtown Salisbury Tuesday morning to see if we would witness some of the findings included in the report. The sidewalk and streets were full of pedestrians distracted on their phones.
Kyle Bradshaw was asked how often she walked while being on the phone. She replies, "Probably seventy- five percent of the time."
We asked others the same question. Abigail Alvira says, "Oh all the time."
Jasmine says, "Probably like 20 out of the 24 hours a day."  
These types of responses reflect the results found in the Governors Highway Safety Association's new report. It says the growing use of cellphones distracting people walking and driving may be partially to blame for the ten percent surge in pedestrian deaths last year. 2,368 people were killed.
Alvira isn't shocked by the data. She continues, "No I see that every day when I'm driving. I see a lot of people texting and talking on the phone. Sometimes I have to touch the horns."
There are apps aimed at preventing accidents when someone is texting and walking. For example, Type N' Walk is designed to allow someone to see through their screen as they type. However, researchers have found that just simply interacting with a mobile device can impair someone's ability to concentrate.
Raven Lodge was surely focused when walking down the sidewalk in downtown Salisbury, but it wasn't on her surroundings.
Lodge says, "I was just sending a picture of our marriage license to my brother."
While spending about forty minutes outside in downtown Salisbury, we did witness a smart choice by Colleen Phillips. She put down her device before crossing the street.
Phillips says, "I just like to pay attention because I know not everybody is, especially drivers."
Traffic deaths are on the rise and pedestrian fatalities account for fifteen percent of them.
To view the Governors Highway Safety Association's report, click here.