Worcester Prep Captures ESIAC Title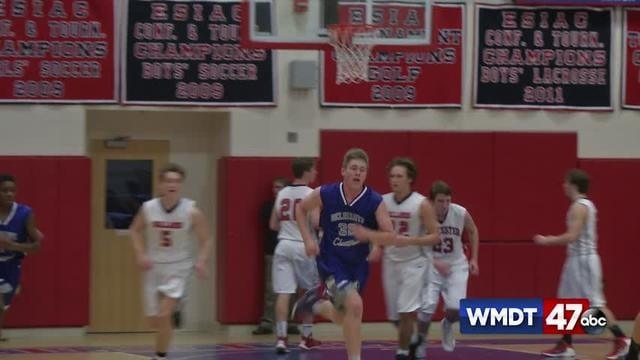 Worcester Prep faced off against Delmarva Christian Friday night with one thing on the line; the ESIAC Championship. It was a tough battle and both teams brought it all, but ultimately Worcester Prep pulled away and won 50-44. 
Starting off the first quarter it did not look like the Royals were in this game after getting outscored 7-16, but they proved they were in this after outscoring the Mallards 11-3 in the second quarter to make this a close contest, it was a one-point game going into halftime. 
The second half of the game was just as close, the Mallards outscored the Royals 18-16 in the third quarter making it a three point game to start the fourth. The fourth quarter the Mallards outscored them 13-10 to go on and win it 50-44.  
The Mallards were led by Sophomore guard Tucker Brown with 14pts on the night; he was the only Mallard shooting double-digits. 
The Royals were led by Liam Catron with 16pts and Aaron Mollock with 14pts.