UPDATE: Joint investigation into deaths of 13 bald eagles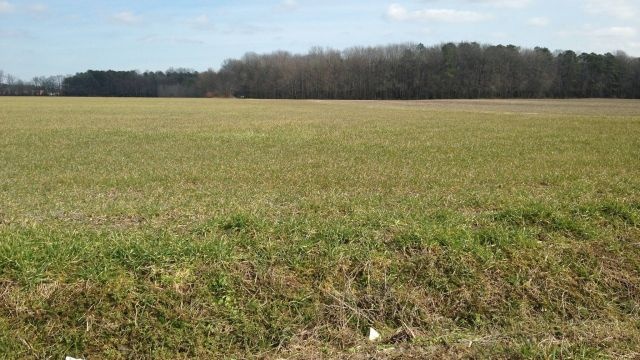 Tucked away in a wooded area by a farm, agents from the U.S. Fish and Wildlife Service (USFWS) spent Monday looking for clues after 13 bald eagles were found dead over the weekend.
Bob Edgell, the owner of the 114-acre farm on the corner of Laurel Grove Road and Richardson, says he was checking on his farm on 11:30 a.m. Saturday. That's when he noticed what he described as "flattened" bald eagles.
"I first thought about them being shot but then with that many that close in close proximity, I said they weren't shot…something else has happened." Explains Edgell.
Candy Thomson, public information officer for the Maryland Natural Resources Police, says another Federalsburg man identified as Glenn Breeding called the agency after he found four dead bald eagles in the same area on Saturday.
Breeding, who did not want to speak with 47 ABC on camera, says he was originally looking for shed deer antlers.
Once authorities were on the scene, they reportedly found nine more dead eagles before they alerted the USFWS. They are the lead agency in the investigation.
"In these cases, sometimes you find that the bald eagles flew into a high tension line…a high power line, but this is an extraordinary number." Says Thomson.
Thomson tells 47 ABC it's unlikely that the birds were intentionally shot, but she says authorities will examine the carcasses for any signs as they move forward with the investigation.
According to Thomson, bald eagles are no longer considered endangered in the state of Maryland; however, it is illegal for people to kill them.
"Obviously it doesn't prevent people from doing something on towards eagles but if you do, know that we're going to come after you." She says.
Thomson says one avenue the investigation is looking into is possible poisoning. She tells 47ABC land or farm owners that have a rodent problem may use poison to rid themselves of pests.
Dr. Tami Ransom, an assistant professor of Environmental Studies at Salisbury University, explains bald eagles are birds of prey. This means in additional to eating fish, they can also eat small animals and carcasses; however, this particular case remains under investigation and the potential causes of death are mere speculations.
"Potentially unintentionally..like say somebody had lead in a carcass or something, they could have had lead poisoning and that could lead to die offs like this disease could be a factor." Explains Dr. Ransom.
Edgell told reporters on Monday that he has not laid any poison on his farm and remains mystified at what happened.
"I have no explanation for it." Says Edgell.
Authorities are now reportedly offering 10,000 dollars for any tips that leads them to answers.
Anyone with information is urged to contact the USFWS or the Department Of Natural Resources at 410-260-8888.
Maryland Natural Resources Police are assisting in the investigation.