UPDATE: Dr. Wilson not seeking another term as Worcester Co. Superintendent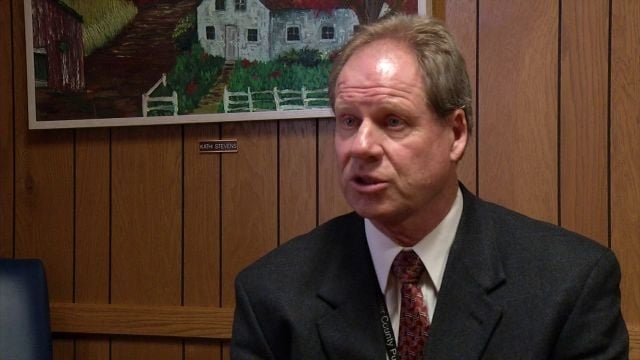 Superintendent of Schools Dr. Jerry Wilson in Worcester County says he is not seeking another term at the post.
Worcester County Public Schools posted on their facebook page that Wilson announced today at their budget meeting he is not seeking a fourth term.
Below are Dr. Wilson's Comments at Tuesday's Budget Work Session and the Board of Education's response:
"Before we turn to our CFO's presentation I would like to take a moment to inform our community of some personal decisions I have made.
After much deliberation and consult with my family I decided to not seek reappointment for another four year contract with the Worcester County Board of Education. As my family and I have evaluated our plans for the next four years and beyond, I am not able to commit to serving as superintendent for an additional four years as required by Maryland law.
I want to extend appreciation to the Board of Education for their support for the past four years. I have found the challenges of the WCPS superintendency professionally stimulating by being provided the opportunity to lead a high performing school system. While implementing Worcester 2016, our strategic direction, I have worked with each of the schools and the community to create improvements collaboratively with the Board, leadership and staff to better the schools' learning environments and prepare students for their future. I have enjoyed the support of a great executive team and leadership group. We have worked diligently to improve an already exceptional school system to make it better with new standards, assessments, professional development, and system improvements.
Worcester County is a special place to be an educator: outstanding community support, a strong instructional staff, high quality support staff and a supportive Board of Education. It has been a privilege to serve the Worcester County students. As a University of Maryland alum, I feel that the WCPS superintendency has permitted me to travel full circle in my professional career. For this and the other many professional successes we have achieved, I am grateful for having been provided the opportunity to lead the highest performing school system in the state of Maryland.
I look forward to working collaboratively with the Board and staff for the academic success for all students, developing multiple pathways for students to be successful, supporting high quality teaching and leadership, improving processes for student success and building partnerships."
Board of Education's Response, from Board President Jonathan Cook:
"On behalf of my Board of Education colleagues, I would like to publicly thank Dr. Wilson for his service to our schools. During his tenure, Dr. Wilson has positioned our schools with a strategic direction for the future. With his digital initiatives, Worcester County Public Schools will continue to foster educational innovation and leadership. Our students can go forward in their careers with the confidence of their academic preparation to face the challenges of their future goals. I thank Dr. Wilson for raising the standards of learning and promoting an environment of excellence for our staff and students alike.
"The Worcester County Board of Education will focus our future efforts on developing and implementing a seamless transition of leadership for our schools. The board will be committed to working collaboratively with all education and community stakeholders who share our vision for keeping our schools on a trajectory of high performance.
Thank you."
The Board of Education also announced Tuesday that they made a motion in closed session to offer Dr. Wilson a one-year extension of his contract, so they can conduct a formal search for his replacement. Wilson apparently agreed. His last day is expected to be June 30, 2017.