Sen. Carper weighs in on Justice Scalia death, replacement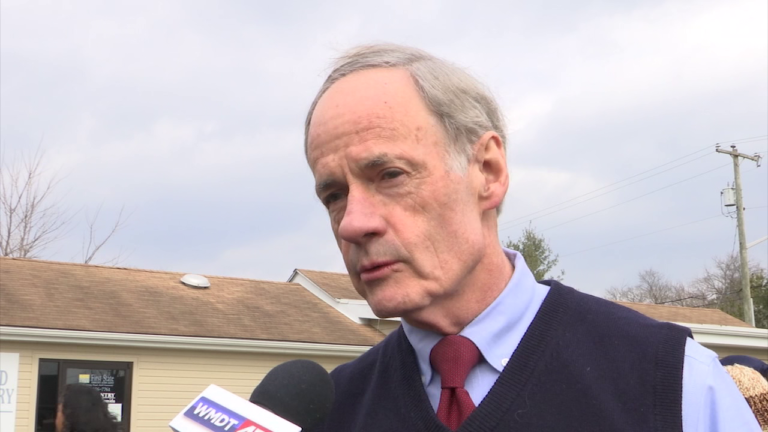 While he made a stop in Georgetown on Wednesday, 47 ABC caught up with Senator Carper to get his take on the situation surrounding the vacant U.S. Supreme Court seat after the death of Justice Antonin Scalia. Carper tells us that given Scalia died less than a week ago more time should be taken to mourn his passing.
However, he does say that a solution should be in place sooner rather than later. It's a vague timeline, but Carper argues that the longer the wait the longer justice is delayed. "The idea that we're going to leave the seat vacant for the next year, maybe more, I think is wrong. It is wrong. We can do better than that, I think we need to do better than that." said Carper.
President Obama has said Republicans have no constitutional grounds to refuse to vote on anyone he nominates to replace Scalia. The GOP vowed to block anyone President Obama nominates.