On the Job: Soft Touch Car Wash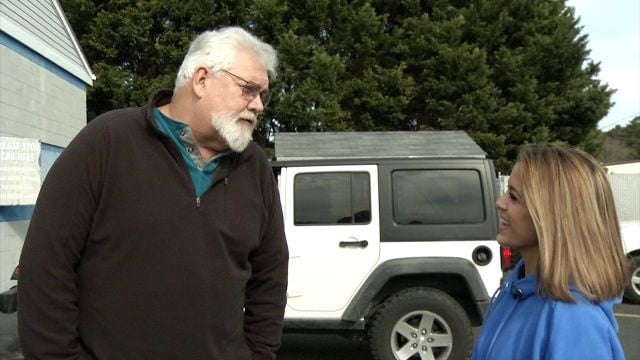 After a snow storm or any inclement weather our cars can get pretty dirty. Soft Touch Car Wash in Salisbury is a one-stop shop to take care of all of your needs when it comes to getting your car sparkly clean.
For starters you have to look the part, so owner Lew Marshall handed over a Soft Touch sweatshirt. Finally it was time to get to work! Marshall says this time of the year is his busiest.
And he wasn't kidding about being busy! The line of cars was a mile long. There are many different types of washes including exterior wash, interior and mini detail just to name a few.
After removing the car mats and shaking them out you have to vacuum the floors. It doesn't look too complicated, but vacuuming for long periods of time can be challenging.
Marshall says when you have a lot of cars waiting, you have work really fast. And the line of cars was not letting up. Next up, we washed a familiar vehicle that needed a clean more than anything. The 47 ABC news car! You could tell it was a news car because there were pens everywhere.
Marshall says the average time you should spend vacuuming a car is a minute and a half. After the hand washing is done, you let the huge machine do its job. And finally it was time to dry.
Next week 47 ABC heads to Kitty's Flowers just in time for Valentines Day.