On the Job: Froggy 99.9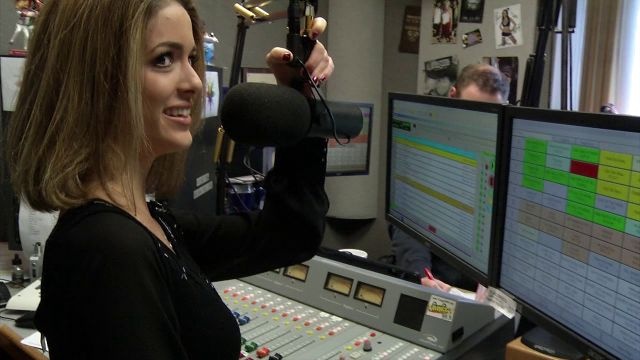 TV and radio are both forms of broadcast media and to most people, might seem pretty similar. But they are actually very different. This week on "On the Job" 47 ABC went behind the scenes at Froggy 99.9 to see what a day in the life of a radio host is like.
Being a host means early mornings, especially for Whiskey and Randy. Randy says normal call time for him is 4:45 AM. While Randy has a call time of 4:45, Whiskey can sleep in a little longer and the show begins around 6 AM. But both are in constant communication to see if anything happened the night before that's worth talking about.
Randy tells 47 ABC, "We're all about that lifestyle stuff that happens here on Delmarva so if it happens to us we want to share it, it relates to people and we really like to put that in the show as well as the other stuff like the lists and the gossip and country music news and all that good stuff."
And they have a top secret rundown of everything they'll be talking about that morning, including commercials they must read. After reviewing your list, it's time to get the show started!
After the first segment, there was commercial break and Randy showed us how to perfect that all important cup of joe. He says it's the most important thing they do before starting the show.
Back into the studio we go! It was time to intro some songs. Intro-ing songs can be a difficult task because you only have a certain amount of time before the song starts! And after messing up pretty badly the first time, the second time was much better! I think Whiskey and Randy were impressed! On to the next task! Answering the phones for winning callers of Lee Brice tickets! This task was fun because you get to interact with your audience.
Next week 47 ABC is headed to Main Street Gym to see the process of training to be a boxer.