McAuliffe administration proposes new limits on tolling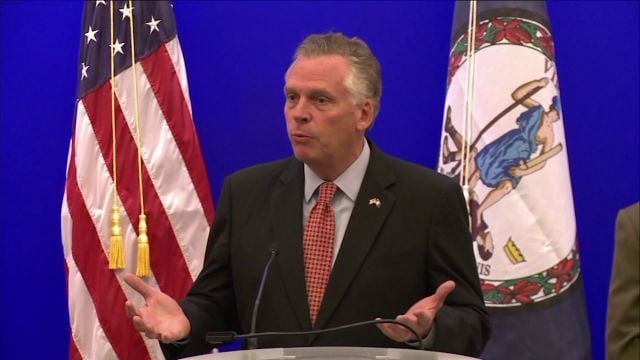 (AP) – Gov. Terry McAuliffe's administration is proposing putting limitations on where the state can impose new tolls without General Assembly approval.
The measure that Secretary of Transportation Aubrey Layne presented to a legislative subcommittee Monday would bar the executive branch from imposing tolls without lawmakers' approval except for under certain circumstances.
    
For example, the General Assembly wouldn't have a say in tolls on roads when a new lane has been added.
    
The measure wouldn't impact the administration's tolling plan for Interstate 66 in northern Virginia, which has angered many residents and local lawmakers.
    
Several lawmakers have introduced bills seeking to prohibit tolling on I-66, but Layne has said that would take away funding for important transportation projects across the state.
    
The panel didn't take action on Layne's proposal Monday.