Feb. 17 – Local Girl Scouts Receive Girl Scout Gold Award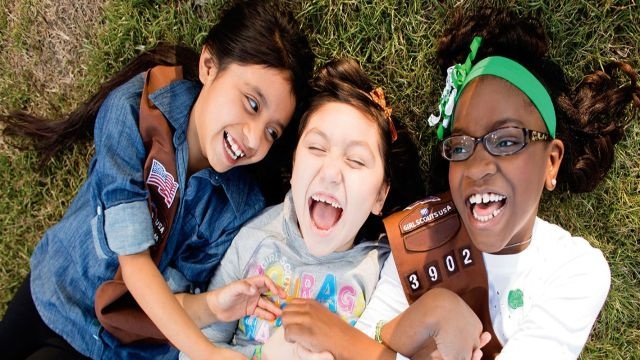 According to the Girl Scout Research Institute's (GSRI) report, The Power of the Girl Scout Gold Award: Excellence in Leadership and Life, Girl Scout Gold Award recipients receive greater lifetime benefits than their peers with regard to positive sense of self, life satisfaction, leadership, life success, community service, and civic engagement thanks to their experience in Girl Scouting, including earning their Gold Award.
This year, 24 local Girl Scouts earned their Gold Award. These incredible young women will be recognized on January 31, 2016 at the On My Honor: A Celebration of Achievement ceremony at Smyrna High School. Also recognized will be Girl Scouts achieving the Girl Scout Silver and Bronze Awards, graduating high school seniors and Girl Scouts involved for 10 and 13 years. About 1000 guests, including the girls honored, will attend.
When compared to non-Girl Scout alumnae, Gold Award recipients soar when it comes to seeing themselves as a leader, providing service to others through volunteerism, and positive attitudes about themselves and the lives they lead. More generally, over ninety percent of Girl Scouts not only attributed their success in life to Girl Scouts, but they also said they could not have had access to the same experiences anywhere else.
"Earning the Girl Scout Gold Award is truly a remarkable achievement, and these young women exemplify leadership in all its forms," said Anne T. Hogan, Chief Executive Officer of Girl Scouts of the Chesapeake Bay. "They saw a need in their communities and around the world and took action. Their extraordinary dedication, perseverance and leadership is making the world a better place."
Over the course of the last century, millions of Girl Scout alumnae have positively impacted their communities and the world with their creative, impactful, and sustainable Take Action projects. Now, with the Gold Award Centennial just around the corner in 2016, we invite you to join us in "Celebrating 100 Years of Changing the World" with [mention how you plan to celebrate the Gold Award Centennial].
It's not only Girl Scouts who understand the value of the Gold Award. Some universities and colleges offer scholarships unique to award recipients, and girls who enlist in the U.S. armed forces may receive advanced rank in recognition of their achievements.
Earning the Gold Award is just one of the amazing things girls can do as part of Girl Scouts.
To join Girl Scouts or learn more about volunteering, please visit: www.girlscouts.org/join