Family Frustrated Over Murder Trial Delays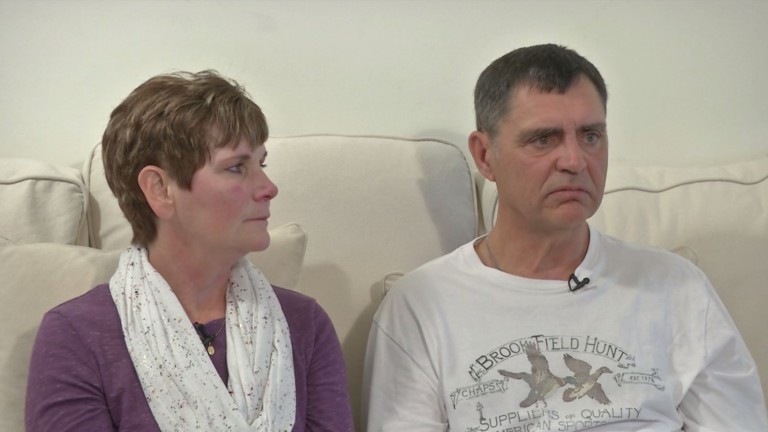 Barring any further delays, in about 8 months the family of Nicole Bennett will face her alleged killer in court. They're hoping the end of this criminal trial will finally close this painful chapter in their lives.
But in their exclusive interview with 47 ABC, Nicole's parents, Margaret and Steve Reiser, admit they are worried. "We're dreading it. We are. We just don't know what to expect."
The Reisers believe they will be subpoenaed to testify at the trial of Matthew Burton. Their daughter's accused killer faces first degree murder and rape charges.
Margaret and Steve says attorneys let them know they're required to be there, but they aren't sure what part they might play in the proceedings. Another uncertainty is whether or not they're emotionally prepared for the evidence that will come out in court.
"That will be the toughest part of this…to bring everything back. I'm sure they'll go through all the photos, all that stuff. You know, do we don't know what we're going to be in for. You know, do we have to endure all that? Are they going to make us see all that? I don't know."
Despite their uneasiness, Margaret and Steve say they're done with waiting. "It's been over three years," Steve tells 47 ABC's Emily Lampa. "It's just forever. It just seems like, I don't know, the system kind of stinks. In my book. The way they're dragging this out."
The trial of 32 year-old Matthew Burton is now scheduled for October. This coming June 14th marks four years since the day Nicole disappeared.
On that day in 2012, Nicole was working late at Bay Shore Community Church in Millsboro, Delaware. She never came home that night. The next morning, her husband Kevin reported her missing.
It was just hours later that investigators found Nicole's body abandoned, about 5 miles away from the church, just off of Swamp Road in Worcester County.
Investigators interviewed a number of church employees, including Burton. He was a custodian, and was reportedly working the night Nicole went missing.
It would be nearly 3 weeks later, on July 6th, that officers would track down and arrest Matthew Burton near Rehoboth Beach. Detectives reportedly determined that DNA evidence linked him to the alleged rape and murder.
Since Nicole's body was discovered just over the state line in Maryland, authorities extradited Burton in August 2012 to be tried in Worcester County.
After a year, Delaware decided to take back the case citing evidence that the rape and murder allegedly happened in the first state. But Burton's lawyers filed a number of appeals to prevent the move, successfully delaying extradition back to Delaware for another year and a half.
He was officially back in Georgetown in February 2015. And it looked like Burton's trial date would take place in April 2016. But in January, that date was postponed another 6 months.
Nicole's family members tell us the state prosecutors working on the case won't tell them why the trial has been pushed back. 47 ABC called both the Delaware attorney general's office, and Burton's attorney, John Garey; and neither would give us a reason for this latest delay.
When 47 ABC's Emily Lampa asked the Reisers if they would like to talk to the lawyers, this was Steve's response: "I'd just ask them why? You have all these evidence. The DNA. You have everything. What's the holdup? You know? Let's get this show over. I don't understand the system here."
Margaret added, "We hope it comes to trial soon to where it's behind us…someday."
"It's closure hopefully," stated Steve. "He'll be where he needs to be. Whether it's in jail or it's the death penalty. That's going to be up to the judge, I would imagine."
Aside from the jury trial, scheduled for October 3rd, Matthew Burton is also scheduled to be in court in April for a Proof Positive Bail Hearing. Burton's attorneys requested this hearing, which requires state prosecutors to show that there is enough evidence to continue to hold the 32 year-old in prison until the conclusion of his trial.
But if the court finds that there isn't sufficient evidence to tie Burton to the first degree murder, rape, kidnapping, and assault charges he could be given the chance to post bond. This essentially means he could walk free for the few months until his trial determines if he is in fact guilty or innocent.