Eastern Shore Americana Museum to be featured on American Pickers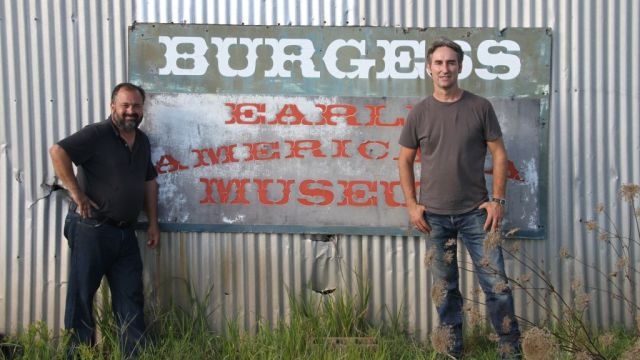 A museum in one local county, will be featured on national television, later in February. Somerset County Tourism says on February 10, History Channel's popular show American Pickers, will feature a Somerset County property. Over the summer, the shows featured pickers, Mike Wolfe and Frank Fritz, visited the former Eastern Shore Americana Museum, and the collection of the late Mr. Lawrence Burgess.
During their visit, Wolfe and Fritz were apparently amazed at the size of the collection, and spent the day touring the site, interacting with Burgess Family members, and taping footage. While in the area, the American Pickers cast and crew reportedly enjoyed Eastern Shore fare, dining on fresh local seafood and Smith Island Cake.
Somerset County Tourism say the museum opened in 1976, entertaining and educating countless visitors, and featured the treasures collected by Burgess over a lifetime of going to auctions and estate sales. The museum is in a three story chicken house, and had thousands of exhibits highlighting agricultural and rural life on the Eastern Shore. After his death, the Burgess family donated the collection to Somerset County, and future plans apparently include a new exhibit site.
The American Pickers episode featuring the museum will air on Wednesday, February 10, at 9:30 PM on the History Channel. After original airdate, the full episode will be available at http://www.history.com/shows/american-pickers.