Delmar man accused of stealing car with baby inside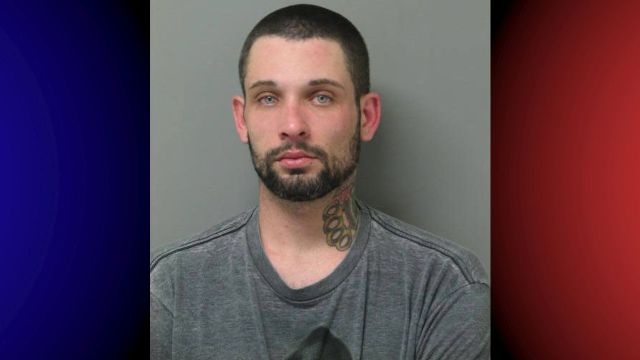 State Police say a Delmar man is in custody, after he stole a car, that had a child inside.
Delaware State Police say just before 9:00 PM on Sunday, a 25-year-old man parked his car in the driveway of a relative's house, on Bi-State Boulevard, and stayed in the car with his 1-year-old son, while his 10-year-old son, ran into the house.
Police say after a few minutes, the man went into the house, to get the 10-year-old, and left the baby in the backseat of the idling car. It apparently only took a minute or two, before the father realized that the car had been stolen. Troopers say they responded after the 911 call, and with help from Laurel Police Department, Delmar Police Department, along with K9s from Fruitland Police Department and the Wicomico County Sheriff's Office, started searching for the vehicle.
A description of the vehicle was broadcast to law enforcement, and Officials say within 8 minutes of the initial call, the car was found parked, and still running, just two miles from the home, at the intersection of Bi-State Boulevard and Bacons Road by Laurel Police.
Investigators say the child was found, still inside the vehicle, unharmed and in good condition. He was quickly reunited with his parents. Police say the suspect, had fled the area on foot, but law enforcement continued searching.
Around 9:30 PM, Police say they found 30-year-old Frederick Najdek, of Delmar, walking on Dorothy Road, near Sussex Highway. After speaking with Najdek, Police say the found that Najdek had taken the vehicle, but when he heard the baby cry, he parked it, and ran on foot.
He was then arrested, and charged with kidnapping second degree, and theft of a motor vehicle. Najdek is now being held at the Sussex Correctional Institution on $55,000 cash bond.