UPDATE: Multiple bomb threats made to schools by "automated calls"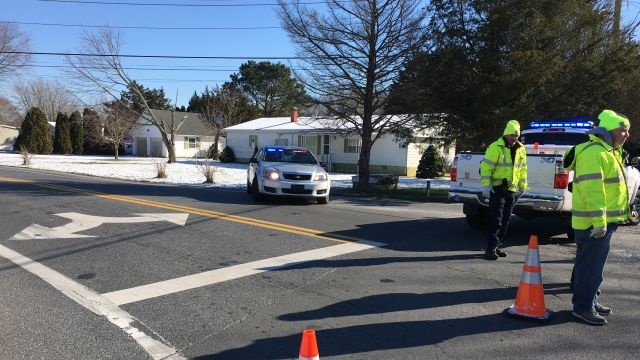 On Tuesday, for the second week in a row, multiple schools around Delmarva reported receiving bomb threats.
According to school officials, a bomb threat was received at Stephen Decatur High School. Officials say all students and staff were safely evacuated. By 11:45 AM, the building had been cleared, following evaluation from law enforcement according to the Worcester County Public School's Facebook page. Students have apparently returned, and normal operations have resumed.
Long Neck Elementary, has confirmed, a possible bomb threat. Public Information Officer with Indian River School District, David Maull, is currently on scene. The school however was placed on lockdown, as a precaution. Officials tell 47 ABC, parents with their photo I.D. can pick up their children from Long Neck United Methodist Church, where they have been evacuated, however once the school has been given the "all clear" students will be brought back in. 
The Delaware State Police say they are currently investigating threats at Long Neck Elementary School in Millsboro, Woodbridge High School in Greenwood, and Silverlake Elementary School in Middletown, Delaware. The calls reportedly came in to the school offices around 9:30 AM on Tuesday, and were robotic in nature, with a computer generated voice.
State Police say in the threats made at Long Neck Elementary, the caller stated that he was armed, and on the roof of the school. He also apparently threatened to harm the students, and staff. The school was immediately locked down, during which, Troopers and a K9 unit from Capitol Police Department responded to the building, while DSP Aviation searched the school and grounds from the air. State Police say administrators searched the cafeteria, which was deemed safe, and moved all students to that location, before they were bused off-site. The rest of the school was then reportedly search, and Officials say nothing and noone of suspicious nature were found. Students have now returned to the school, and are apparently resuming school activities.
Silverlake was apparently evacuated, with students bused away from the school, until it was searched and cleared. Daily activities were then reportedly resumed.
Delaware State Police say Woodbridge High School didn't have students on campus, but faculty was temporarily evacuated for a search of the school, during which nothing out of the ordinary or suspicious was located.
Salisbury Middle School has also confirmed a bomb threat, officials of Wicomico County Public schools have released a statement below: 
"This is an official message from Wicomico County Public Schools. We are aware of a bomb threat at Salisbury Middle School today, Tuesday, January 19th. School safety officials and law enforcement are collaborating on the investigation of what appears to be a non-credible bomb threat call. Students are safe in place and instruction is continuing as law enforcement conducts a thorough search of the building and grounds. Salisbury Middle has already sent out an automated message to inform its school families. This matter is being handled with the safety of students and staff as our highest priority. An update message will come as soon as possible. Updates will also be provided on our website, social media, and through the news media. Thank you. "
Dover Police say that Central Middle School, received an "automated call" stating there were armed persons on the roof and guns in the school, on Tuesday morning. Officers reportedly responded, and checked both the roof and the school. According to authorities, it appears at this time that all is clear. However, the school was apparently placed on lockdown immediately after the call. It was determined by the Dover Police Department that it was no longer necessary for Central Middle School to be on lockdown. 
Smryna Middle School has confirmed that they have received an "automatic bomb threat." Officials say the investigation is currently in its early stages.
Rehoboth Beach Elementary has also confirmed an "automated bomb threat," and say the building has been searched and deemed safe by Delaware State Police. The students are reportedly returning to the school, to resume daily activities as normal.
Details on the on-going investigations are still coming in. Stay tuned to 47 ABC and 47ABC.com for the latest. If you have any information about any of these threats, contact your local police department.