Union workers rally along Rt. 13 in Salisbury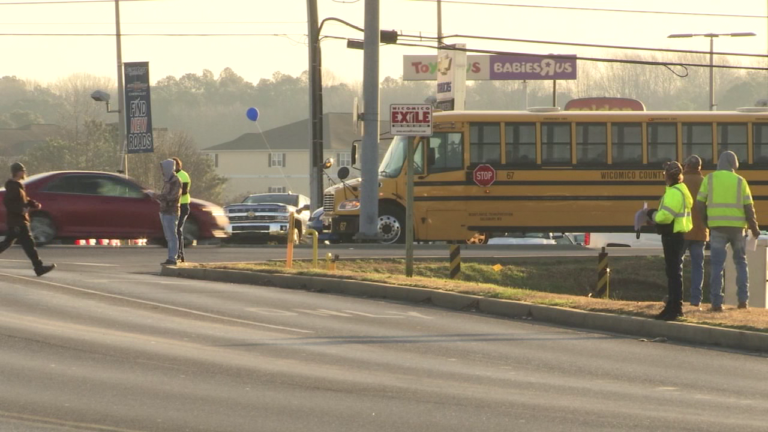 Dozens of electrical workers called for the end of what they call discriminatory actions Friday morning alongside Route 13 in Salisbury.
"The employer insists that because of where they live…that they're worth less money for doing the same job," Said International Brotherhood of Electrical Workers rep. Rick Fridell.
The employees work for Asplundh Tree Experts or ATE, which is contracted by Delmarva Power to trim trees and remove branches from area power lines.
A contract between the two companies expired back on January 2nd and now, employees want what they feel they deserve and have earned.
The IBEW workers protested in both Salisbury and Newark, Delaware Friday.
Fridell, who speaks for about 175 ATE employees in the Delmarva-area, tells 47 ABC that employees are looking for more suitable wages, medical benefits, allotted sick time, travel compensation, and job training that matches up with workers performing the same job in other areas.
"They are paying people more money right across the bridge, right across the border of Wilmington,"said Fridell, "Those workers generally get paid in the package, roughly $10 more an hour,"
The ATE says employees have been working without a contract and we're told the past 2 contract negotiations between Asplundh and the union have gone south. Fridell says that ATE told the union to take up their issues with their customer, Delmarva Power.
Until the union and Asplundh agree on a new deal a pair of employees tell us the financial and physical strain will continue.
"We work out in extreme weather hot, cold, rain, snow. We go out when no one else wants to go out," and "You go to work if you want your family to eat," said two unidentified union workers.
Delmarva Power has confirmed their relationship with ATE and would only go as far as saying "this is not a Delmarva Power matter."
47 ABC reached out multiple times to Asplundh today but we have yet to hear back from them. The union is expected to meet with ATE again in February.
They hope today's rallies will garner support for either a change in benefits or a change in contractor for Delmarva Power.