Staying safe and warm during winter weather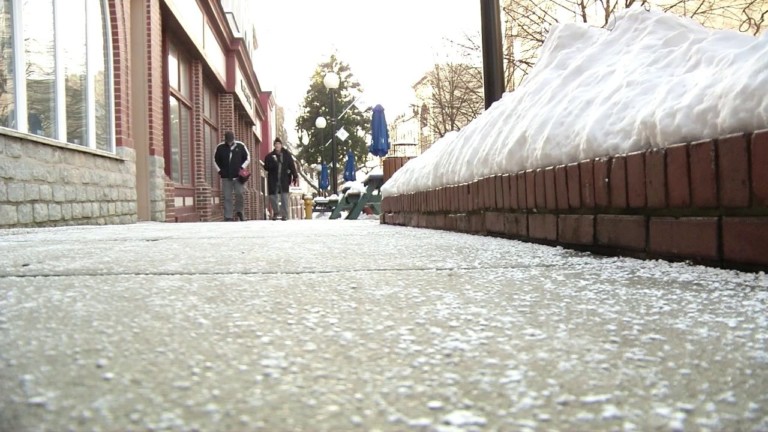 "It is cold," says Ben Davis from Salisbury, MD.
If you're Ben Davis, of Salisbury you're out and about because you need to be. He was in downtown Salisbury because his brother just got married at the courthouse.
Ben was  was one of the few people brave enough to endure the temperatures. It has also impacted Andrew Davis, a managing partner at a clothing store in Salisbury.
"It has definitely decreased business. People don't want to go out in this type of weather."says Davis.
Despite his slow sales, Davis is looking at the bright-side of the bitter cold.
"We are definitely prepping up getting our redboxes and hot chocolate ready for sure," says Davis.
If you can't avoid the cold weather completely, here are a few tips to stay safe and warm in this weather.
Cara Rozaieski, the Director of Prevention and Health Communications at the Wicomico County Health Department says,  "It is important to dress appropriately for the weather. That's really a key one right there."
Rozaieski recommends dressing in layers and covering all extremities such as feet, hands, and ears. Also, if you're out with people make sure you keep a close eye on each other.
"Parents can watch children and see how they're acting and check their skin and how they're feeling and co-workers can watch each other when they are out on the roads or roofs," says Rozaieski.
Rozaieski tells us some of the first signs of hypothermia are confusion and clumsiness and as for frostbite:
"A waxy look to their skin. Discomfort. That pins and needles feeling. And not having feeling also would be a sign of frostbite," says Rozaieski.
If you're outside for a while, Rozaieski recommends taking breaks from the cold by coming inside and changing out of damp clothing immediately to cut the risk for hypothermia.