Rehoboth Beach City Council passes resolution against offshore drilling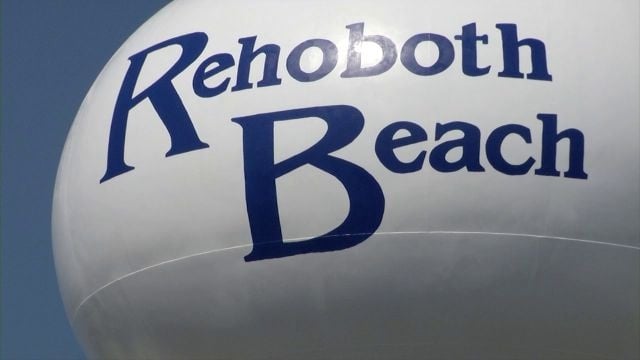 Rehoboth Beach is now the 99th city to vote against offshore drilling.  The city council unanimously passed a resolution asking lawmakers to block a project that would drill for oil off the coastline.
The project is part of a plan unveiled by the Obama administration last January.  It would allow oil leasing along the coastline, stretching from Virgina to the Florida Georgia state line. 
Rehoboth officials hope the Delmarva coast can stand together to help preserve the environment.  The drilling may not directly apply to Maryland and Delaware beaches, but officials say the habitat of the coast could be drastically altered.  There is also the fear of an oil leak or spill drifting up the coast.
Before drilling even starts, seismic surveys must be completed to map out the ocean floor.  Surveyors use a seismic air gun dragged behind a boat, which sends out an explosion every 10 seconds.  The explosions sound off at 250 decibels, rock concerts generally pump out about 120.
The concern is that along with the deafening sound – literally, the explosions can make marine life deaf – potential debris from the machinery can affect marine wildlife and animal habitats from South America all the way up to Canada.  It starts with sediments depositing onto the sea floor with bottom dwelling fish and shellfish, the toxins can then get spread by way of the food chain to birds who fly inland as well.
Rehoboth will also send their resolution to the bureau of ocean energy management – also known as BOEM. 
The federal agency's response reads:
BOEM is required under Section 18 of the Outer Continental Shelf Lands Act (OCSLA) to prepare and maintain a schedule of proposed Outer Continental Shelf (OCS) oil and gas lease sales determined to best meet our nation's energy needs. We are currently in the process of developing the next Five Year Program for oil and gas leasing the OCS. In the Draft Proposed Program a potential lease sale is scheduled for 2021 in the Atlantic. That area may or may not be included in the next phase, the Proposed Program which we expect to publish in the first quarter of 2016.  Public input is an important part of the process as we move forward in developing the Five Year Program for Oil and Gas Leasing for 2017-2022 and we will be holding public meetings and encourage citizens to attend and provide comment when we publish that document.