Marijuana advocates lobby at Legislative Hall; call for legalization and regulation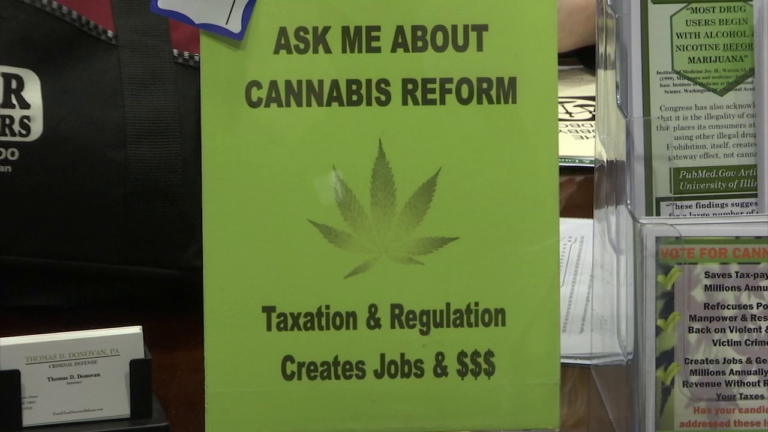 On what was a busy day in the capital city Thursday, dozens took to legislative hall to lobby for the legalization and regulation of marijuana.
The Cannabis Bureau of Delaware gathered in the House Majority Caucus room this afternoon.
They called for legislation that would tax and regulate cannabis similar to alcohol for adults 21 and older along with the industrialization of hemp.
They cite potential economic gains and corresponding job growth as reasons why.
47 ABC spoke to a bureau official who tells us that the group's past efforts have caught the eye of state legislators.
"There's a few representatives as well as a couple of senators that are intereseted in taxing and regulating cannabis like alcohol to eliminate the black market as well as the criminal justice expenditures," said Zoe Patchell, the bureau's co-chair.
Patchell says if there is no bill introduced before state legislators go on break the group will continue to urge them until a bill is passed.