DE Rep. Senators explain their points of emphasis for 148th Gen. Assembly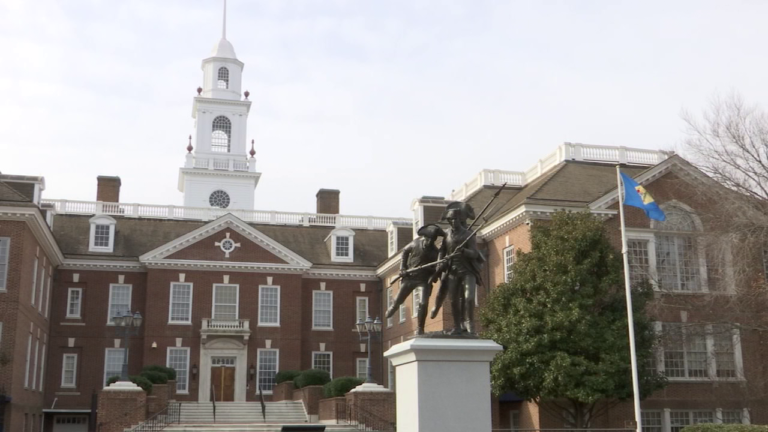 Spending and education.
Two things that are atop the list for first state republican senators heading into the second half of the 148th General Assembly.
Senator David Lawson tells 47 ABC that one of the things that will be voted on soon is the 'opt-out bill'.
The bill that would allow parents to pull their children from taking certain standardized tests.
"It's just one more, test, one more, test, one more, test, and the parents have had enough." Said Senator David Lawson, (R) – District 15, "Parents have the right to opt their children out of tests, they have the right to opt them out of public school,"
Lawson and Minority leader, Senator Gary Simpson, both say the Department of Education is getting too big of a chunk of the state's money.
In the 2016 budget $1.3-billion was approved for education which we're told was more than a third of the budget.
To bring it down, the Senators say cuts would need to be made, not for teachers, administrators, or education initiatives, but specifically to the Department of Education programs considered ineffective. And when it comes to Department
"I think that not necessarily are you going to cut someone out of a job, but you're not maybe going to replace people when they do retire." Simpson told 47 ABC.
We reached out to the Democratic caucus to see what their points of emphasis were, however they were unavailable for comment.
But Simpson tells us one thing that has Republicans and Democrats working together is electric rates.
He says that if legislators can eliminate state-mandated electric fees, implemented almost 10 years ago, through the Sustainable Energy Utility, more businesses may set up shop in Delaware.
"The fees we've mandated for certain environmental issues, I think have been exorbitant, and I'm not sure that they're doing the job they intended to do,"
Another bipartisan effort in the works, solutions to Delaware's Lyme Disease issue affecting the coastal communities.
Legislators will look to secure funding for the initiatives announced in early December.