Choquette Nets 1K as Jags Top Gunston Day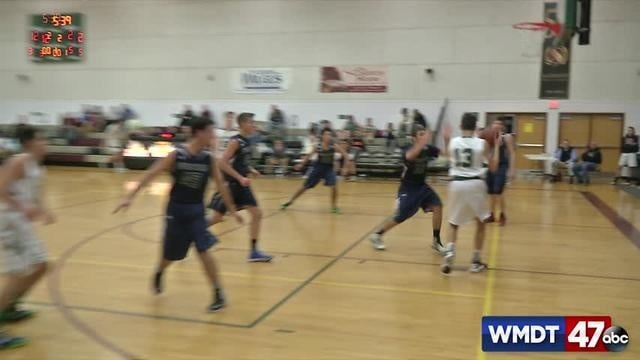 The Salisbury Christian boys basketball team earned a bounce back win Wednesday night when they topped Gunston Day 37-27. It was a historic night for the Jaguars as senior guard Joey Choquette netted this 1,000th point of his career.
Salisbury Christian would open the game on a quick run as Choquette would pour in a quick 4 points as they took a 11-2 lead. He would then get whistled for his 2nd personal however, and the Heron's would go on a run. Ben McBride would connect on a couple jumpers as they would climb within 6 points. Then the supporting cast from the Jags would find their rhythm. Caleb Anderson would find the bottom of the net for a couple points, as would Blaine Alana. Then Choquette would check back in at the mid way point of the second quarter. He would knock down a long two before scoring a baseline drive for put him over the 1,000 mark for his career. Gunston Day would keep the game close, but the Jaguars would be able to close it out for the win late.