500-million dollar jackpot up for grabs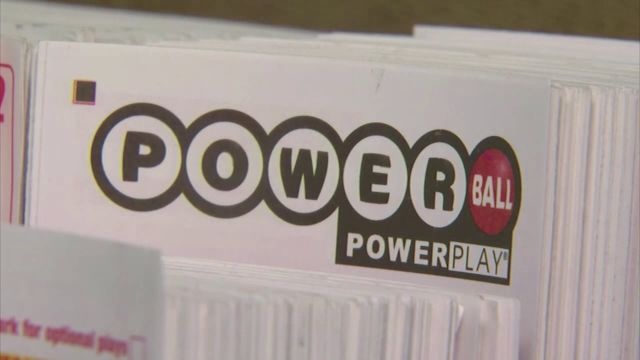 If you're interested in possibly becoming a multi-millionaire for about two dollars, you're far from alone.
After 18 draws since early November, the Powerball Jackpot surged to 500-million dollars on Wednesday. This ranks it as the 6th largest ever in North America.
Store associates and managers in Salisbury tell 47ABC the hype over tickets has helped their sales tremendously.
Lauren Wright, a store leader at Royal Farms, says they've doubled their sales since Saturday's drawing with the influx of customers both new and regular.
"We've had a lot of our regular customers coming in that are now buying power ball tickets that haven't before so it's definitely been a increase in our foot traffic. It's been wonderful." Says Wright.
That foot traffic, according to Wright, easily includes 1,200 people on an average day and 3,000 when local colleges and universities are in session.
She tells 47ABC that since the last drawing on Saturday, Powerball fever has pushed an additional five-hundred people a day into the store.
"We have customers who come in and buy one ticket, anywhere from 100 tickets 59 they'll do a lot of office pools." Explains Wright. "They'll stop in and they'll grab either for themselves or for a bunch of people."
For Wetcher Whistle, a beer and wine shop in Salisbury, they say the boost in business comes from more than just two dollar Powerball tickets.
"I've bought as of today, 20 dollars worth." One customer told us.
Store cashier Linda Dodson tells 47 ABC, ticket sales generally make up about 5 percent of their daily revenue; however, Dodson says she's seen plenty of new faces since Saturday and they have taken notice of the shop overall.
"We get them in here and that way, they see we carry good beer and wine and they'll be customers." Says Dodson.
What are the odds for folks waiting for Wednesday's 11 p.m. drawing? According to lottery experts, the odds are not high with about 1 in 292 million but Maryland Lottery and Gaming director Gordon Medenica says that's better odd than not playing at all.
"People forget that's a whole level of prizes under the big jackpot prize…in fact, second prize is worth 1 million dollars and there's still another seven levels of prizes under that." Explains Medenica.
If no winner is drawn on Wednesday, there will be another drawing on Saturday. Medenica says he would not be surprised if the jackpot climbed to 700 or 800 million dollars by then.
Powerball is played in 44 states, the District of Columbia, the U.S. Virgin Islands and Puerto Rico.