Two Salisbury men arrested for armed robbery of liquor store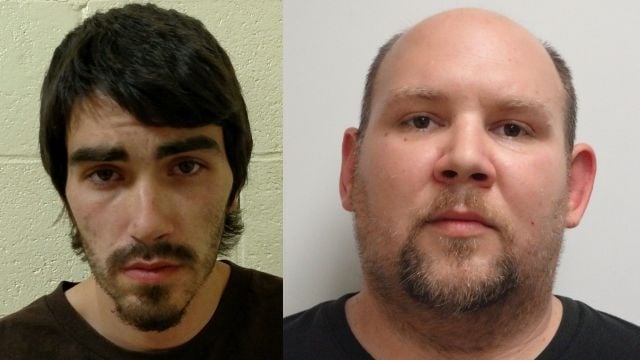 Two men are facing charges, after Police say they robbed a local Salisbury liquor store.
Salisbury Police say around 12:40 PM on Saturday, Officers responded to the Wetcher Whistle on Old Ocean City Road, for reports of an armed robbery. Once on scene, Investigators say they learned that a man walked into the store wearing a mask over his face, and armed with a handgun, before demanding money from the employee. Police say the suspect later fled on foot, before making his way into a vehicle driven by a second suspect, which then fled the area.
According to the report, around 3:25 PM, Officers found the suspect vehicle in the area of Church and Priscilla Streets, and pulled it over, where they identified the first suspect as 21-year-old John Hudson, and the driver as 35-year-old Matthew Allen, both of Salisbury.
Both men were then arrested, and charged with armed robbery, theft, assault first and second degree, reckless endangerment, wear and carry a handgun during commission of a felony, conspiracy to commit robbery and theft. Hudson was additionally charged with robbery, while Woodard was additionally charged with accessory to robbery and theft. Both men were reportedly being held at the Wicomico County Detention Center, where they were awaiting initial appearances with the court commissioner.
Police say during their investigation search and seizure warrants were executed which led to the collection of additional evidence. Detectives say their investigation is continuing, and they are asking anyone who may have information about this incident to contact the Salisbury Police Department at 410-548-3113 or Crime Solvers at 410-548-1776.