Snow Hill's opera house receives $100,000 in grant funding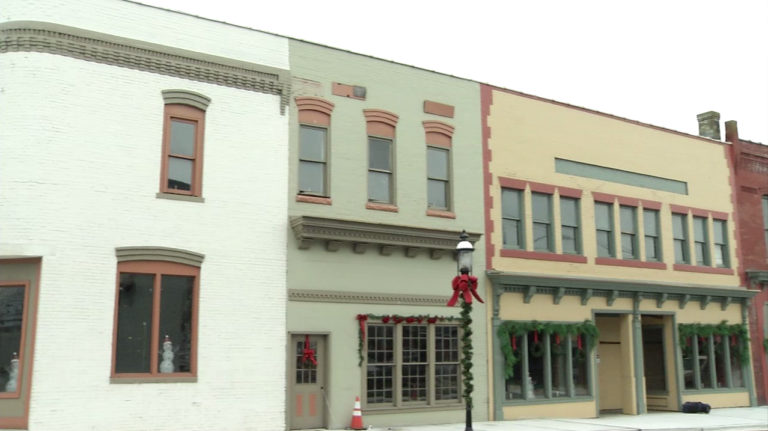 More than $11 million has been awarded to local jurisdictions across Maryland by Governor Larry Hogan. Almost all of the 9 counties on the Eastern Shore will be getting funding through the state's job creation and neighborhood revitalization programs.
Taking a look at Worcester County, Berlin got $50,000 and Ocean City got $100,000. Snow Hill got the most of the county's cut with $250,000 total for building improvement plans.
The Mason's Opera House sits on the corner of Snow Hill's only intersection with a traffic light. On the outside it doesn't look half bad; especially considering it was built in the early nineteen hundreds. However, if you take a step inside it's a completely different story.
Ann Gibb, the grant writer for the town says, "It's not good. It doesn't project the image that we want."
However, it could. As a part of the Strategic Demolition and Smart Growth Impact Fund, Governor Larry Hogan has awarded Snow Hill $100,000 to create engineering documents to define the infrastructure needs of the building. It's been vacant for more than a decade. 
Gibb continues, "We need water and sewer, we need heat, we need walls, we need floors, we need ceilings and things like that."
Gibb says the engineering documents will help get the opera house to the next step.
She continues, "These are construction drawings that will take us through the bid process."
The hope is that once the building is purchased, the new owners will bring the building to full revitalization. Gibb says the opera house has had many lives… a movie theater, restaurant, and an antique store, just to name a few.
She says in the future, with a revamp, it could have any number of new identities. The bottom line is bringing back to life a building at the heart of downtown snow hill. 
Gibb goes on, "People are very excited about the possibility of have activity and commercial activity again."
The town of Snow Hill does not have a timeline in place for the completion of these engineering documents.
Officials tell us getting the funding is just the first step, but now that they have it they do plan to at least get the ball rolling within a month or so.
The $125,000 left over will go to Snow Hill's building improvement program.