Delta says hoverboards are a fire danger and bans them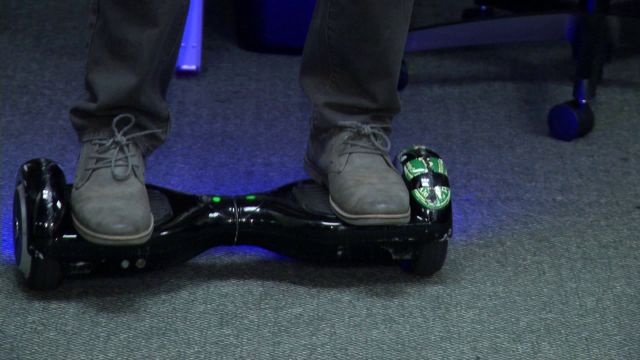 (AP) – Delta Air Lines says it is banning hoverboards because of the potential fire danger from the lithium-ion batteries that power the devices.
Hoverboards are motorized, two-wheel, skateboard-sized scooters that users stand on. They have been a hot gift item at some retailers.
    
Delta's ban takes effect Friday. Passengers won't be allowed to pack a hoverboard in either checked luggage or a carry-on bag. Delta says some boards use batteries that exceed the wattage for batteries allowed on planes.
    
JetBlue Airways has also banned the gliders because of the batteries.
    
More than a dozen airlines around the world have stopped accepting bulk shipments of lithium-ion batteries. The Federal Aviation Administration says the batteries pose a safety risk.