UPDATE: Needle in Salisbury Halloween candy ruled as hoax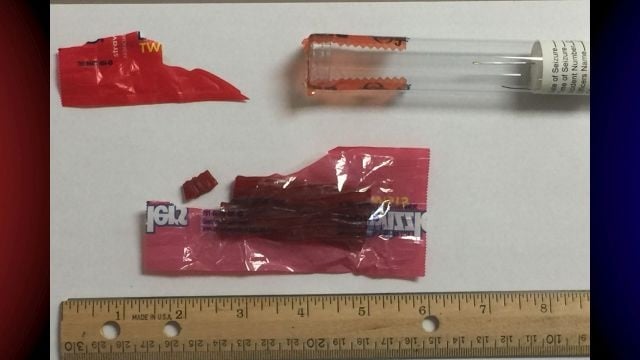 Salisbury Police say the juvenile who initially reported a needle being found in his Halloween candy, has admitted to it being a hoax.
On Thursday, the teen reportedly recanted his original statement, which stated that a needle was found in a package of twizzlers that he received while trick or treating in Salisbury. Police say they think that the juvenile didn't anticipate that the prank would go beyond his family, and that they weren't trying to scare others.
Salisbury Police say they will be forwarding the case to the Department of Juvenile Services for review.
SPD says they "would like to thank the public for their patience and heightened vigilance during this investigation. As a general safety practice, parents are encouraged to continue inspecting candy and other food items obtained during trick-or-treating."
Initially the candy was reported on Sunday evening, after the child said they found a sewing needing in a single candy. The child's parents then contacted Police.