Talbot County Council announces Confederate statue will stay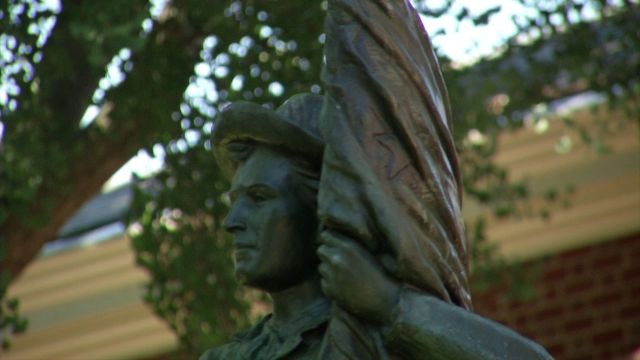 A controversial statue honoring Confederate soldiers in Easton, Md. will remain as is on courthouse grounds in Talbot County after the county council decided against removing it.
Council voted behind closed doors, then announced their decision Tuesday night to a crowd of about a hundred.
The NAACP raised concerns about the statue in August that the Confederacy and the confederate flag specifically is a sign of racism and hatred.
Council president Corey Pack explained that because confederate soldiers are viewed as veterans in the eyes of the government, that it would be wrong to remove or deface the statue.
"We felt that removing that monument which commemorates those 90 dead confederate soldiers here in Talbot county would not be appropriate, it would disrespectful to the family members and to their memories," Park said.
The council said they would accept design plans for a statute of equal size commemorating Talbot County's Union soldiers.
A statue honoring Union troops would also be on courthouse grounds and the council said as with all statues on those grounds, it would have to be paid for by private funds.