Small businesses in Cambridge experience good turnout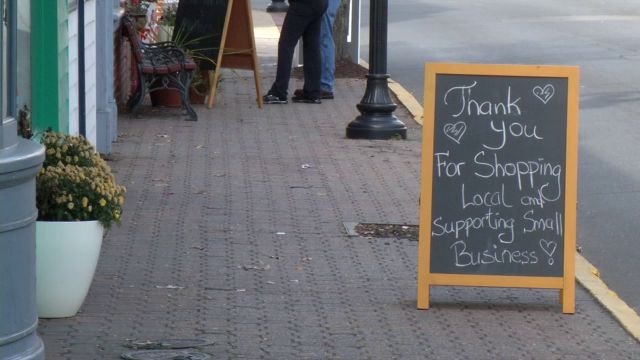 Shoppers were out and about Saturday in Cambridge, Md, taking advantage of Small Business Saturday.
Most small businesses in the downtown area opened their doors early with specials and fun sales on merchandise.
Downtown Cambridge has been focused on revitalizing their downtown retail area and one of the new shops in town, Butterfly Boutique, says the turnout is proof that it's working.
Butterfly Boutique Dovile Cropper said shopper turnout was great.
"Yes it was awesome and I cannot be more thankful for all the customers and all the locals, you know, and their support," Cropper said.
Cropper said her shop was packed as soon as she opened her doors Saturday morning.
Cropper added that she believes Small business Saturday in Cambridge seemed to be a success for her and the surrounding businesses.