Senator Bonini discusses opposition to providing asylum to Syrian refugees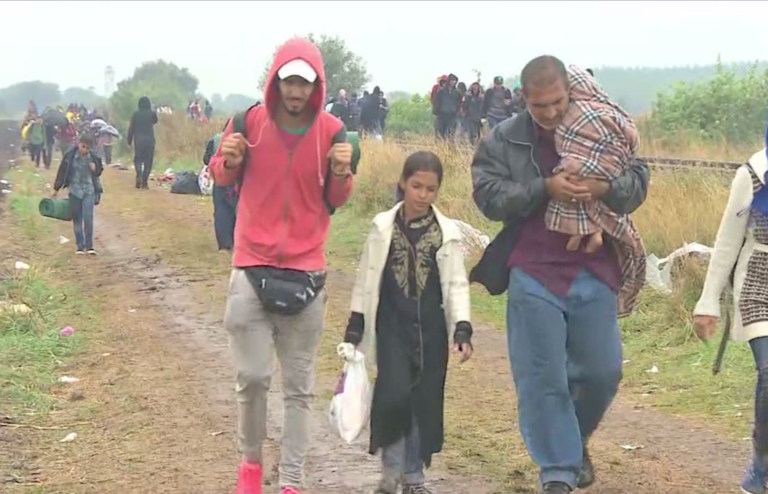 Delaware Governor Jack Markell is standing firm in his decision to back president Obama's call to provide Syrian refugees asylum in America.
Governor Markell says, "The people who are coming over are getting the most serious security vetting. That's for anybody coming over. It's all done before they can even cross the Atlantic."
It's clear the first state is divided, especially in light of the terrorist attacks in Paris. Those terrorists may have come in with Syrian refugees. That's one reason why Delaware State Senator Colin Bonini, who also happens to be a GOP candidate for governor, wrote to Markell to voice his concerns. Senator Bonini says he and the governor are also friends. 
He continues, "I just do not think it's appropriate for those Syrian refugees to be settled in Delaware. We have asked the governor to do that, to make that clear, that at this point it's not a good time to come. Obviously we disagree on that."
Bonini thinks there are serious flaws with America's security screenings that could compromise public safety for not only Delawareans, but the entire country.
Senator Bonini goes on, "We clearly do not have an adequate background check process. I think that's been proven time and time again. In fact, if you look at the Boston marathon bombing a couple years ago, those suspects were actually refugees."
Senator Bonini says he does understand the "humanitarian crisis" involving Syrian refugees. However, he believes help can be provided through funding organizations dedicated to their assistance and keeping them closer to their home.
Senator Bonini says, "We need to always defer on the side of caution."
Governor Markell gets that, however he thinks the security checks are serving their purpose.
He continues, "Certainly we all understand the most important responsibility is to keep people safe."
According to state officials. no Syrian refugees have arrived in Delaware. However, Delaware health and social service officials are aware of three families who settled in another state before moving to Delaware.