Ocean City holiday shopper's fair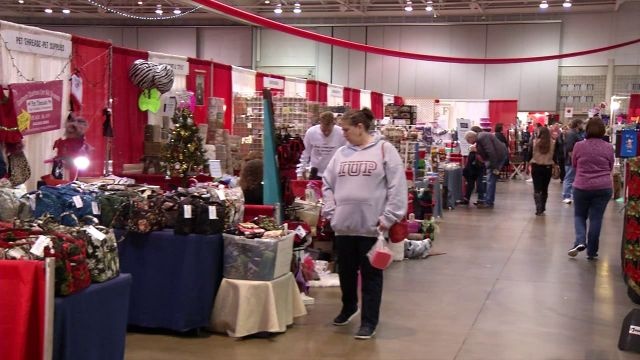 In Ocean City, Md. folks had a chance to get some holiday shopping done Sunday as the Holiday Shopper's Fair wrapped up its last day at the convention center.
Officials with the convention center say that numbers were up from last year for the three day event, with the busiest day being Saturday.
A $3 ticket gave you admission for all three days.
Officials say the assortment of vendors was one of the main draws to the event.
"People that have everything, you can't just go shop for them sometimes, so here you can pick up little things that you won't see anywhere else because they made it just for this show," said Melanie Collins with the Ocean City Convention Center.
The shopper's fair happens every year at the convention center and always begins on Black Friday.