Not all on board with Hogan's stance on refugees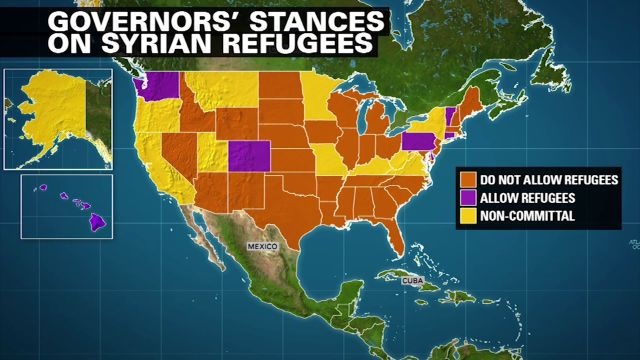 Maryland Governor Larry Hogan joined 29 other state governors Tuesday who said they want to stop accepting Syrian refugees in their states for the time being.
Hogan said in a statement, that following the attacks in Paris he's requesting that federal authorities stop settlements of Syrian refugees in Maryland.
Earlier this year president Barack Obama announced the United States would accept refugees.
In response to Hogan's stance, Del. Sheree Sample-Hughes (D-Maryland) said Hogan acted rashly in opposing the federal government.
"To make a blanket statement like that is somewhat concerning. I believe that additional research needs to be done," said Sample-Hughes. "What does that look like, do we have troops at the ends of parts of the state."
It is important to note that matters of immigration are handled by the federal government.
So although a state may oppose allowing refugees in, they would not actually be able to prevent it from happening.
States would however be able to deny refugees access to state run facilities such as public schools and transportation.