Del. bus driver suspended for allegedly hitting child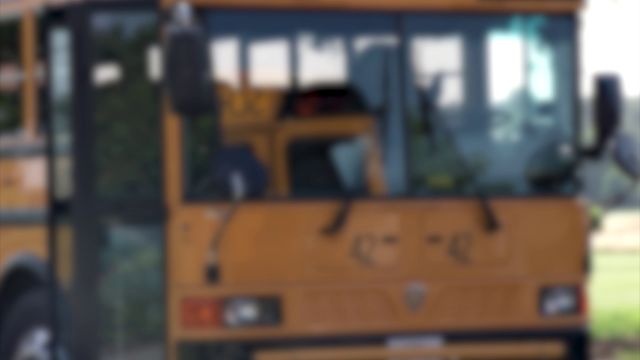 A school bus driver in the Laurel School District has been suspended following an allegation of misconduct against a student.
Ruth Baker filed the complaint on October 30 for her 10-year-old daughter Gabby. The Laurel mother says the alleged incident happened after a verbal argument between Gabby and another student. That's when Baker says the driver pulled the bus over on Route 13, walked back to her daughter's seat and punched her.
"I asked my daughter to demonstrate that to me and my daughter said I'm not hit you like that, Mommy…and was very upset. I mean tears coming down. Her arm was in pain. There was no bruising, but it was sore to touch." Says Baker.
47 ABC spoke to the Laurel School District on Wednesday.
Officials declined to speak on-camera, but Superintendent Shawn Larrimore said the driver was immediately suspended pending the investigation.
Baker tells us she's content with that decision for now but is upset about the camera situation on her daughter's bus.
According to the Laurel School District, most of their buses are equipped with interior cameras; however, Baker says she was told footage from that day was not immediately watchable.
In a statement sent to 47 ABC, Superintendent Larrimore explained that on Monday, they tried to "retrieve the video from the bus camera, but the hard drive was not operating properly.  We had to wait until today to receive the video from Oct. 30, in its totality, from the company that manages the bus video systems."
The district says it will continue its investigation.
Baker says she is considering pressing assault charges against the driver.
"I do feel that there's not a definite end to this investigation. I mean…"ongoing?" For how long?" She says.
The Laurel School District superintendent says statements from students riding the bus have been taken all week.