SU's Shore Hatchery program awards 40K top prize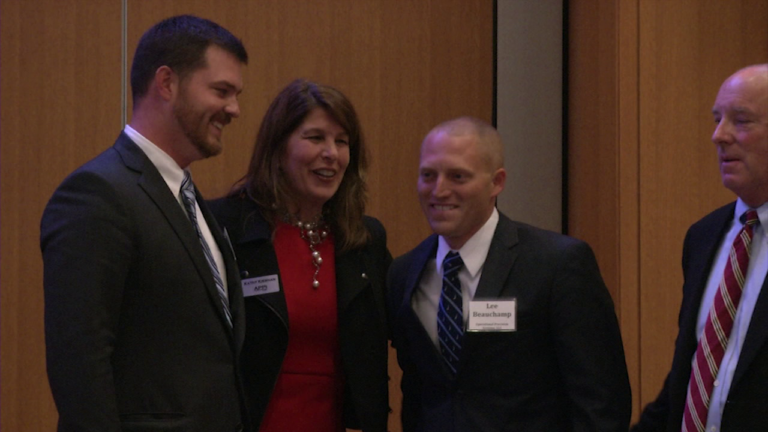 In it's 3rd year, Salisbury University's Shore Hatchery program once again awarded funds to worthy entrepreneurs.
Lee Beauchamp and Tim Gantzhorn of Operational Precision Systems LLC., took home this year's top prize of $40,000.
"OPS really translates the story of what we're trying to do with the Shore Hatchery.", Said Bill Burke, the Director of Entrepreneurial Activities at SU.
OPS's product is software that helps municipalities manage state and federal regulations as it pertains to drinking water.
"There's 155,000 drinking water providers in the country and each year they have about 196,000 safety violations of the regulations they're supposed to follow, very complicated system.", said Beaucahmp, "What we're doing is trying to automate that process."
In the last Shore Hatchery competition six-months ago, OPS received $5,000.
But after working with a mentor and making improvements, we're told it's time for OPS to take their product to the next level.
Beauchamp says, "We're getting ready to go to our beta release.", and "That money is going to be used for research and development and to get us over that hump."
Each business that receives money through the Shore Hatchery program must provide a follow-up presentation each semester during the competition.
Burke tells us that the businesses that have been awarded funds in the past are doing well and in some cases creating jobs and profits.