Senator Pettyjohn talks about the economic impact of the canceled Punkin Chunkin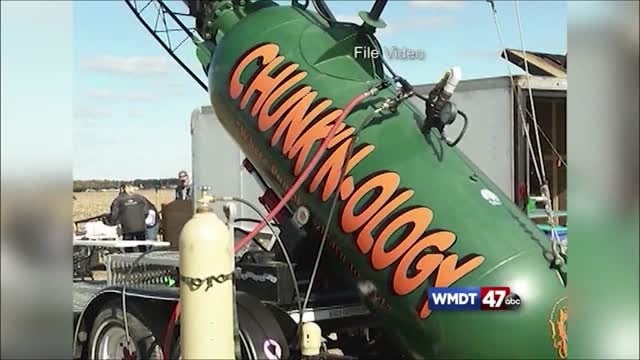 Delaware State Senator Brian Pettyjohn tells 47 ABC he is going to propose new legislation this year, that would put a cap on the amount in which people could sue for.
An ATV accident at the 2011 event sparked a multi-million dollar personal injury lawsuit.
Senator Pettyjohn says the bill will be different than the one that stalled in a senate committee last year.
Pettyjohn says he is disappointed the event was canceled because of the added bonus it would have on Delaware's economy.
"It also impacts the organizations that were assisted by the Pumpkin Chunkin association," says Senator Pettyjohn, "You had 50,000 worth of scholarships that were awarded you also had 100,000 worth of donations donated to both local and national."
Pettyjohn plans to reach out to the trial lawyers association to find a way to fix issues that grounded the Punkin Chunkin legislation.
47 ABC also spoke with Punkin Chunkin's Frank Shade who says even though it's been canceled they are going to try and keep the event in Delaware in the future.
"We're not giving up on it," says Frank Shade, "To the participants, teams don't give up on it were going to have a chunk of some kind."
Shade tells 47 ABC they are hoping to find a new location for Next Year's event by January.