Reform seeks public input on redistricting in Md.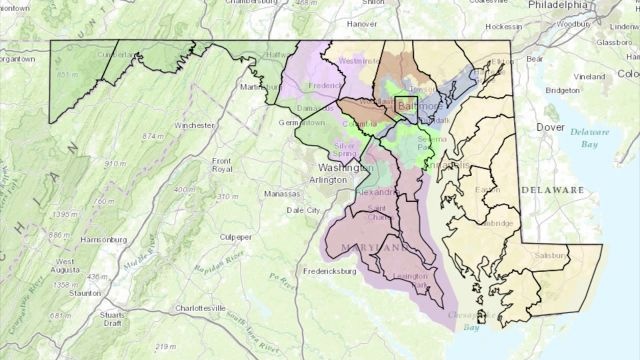 In its second to last stop, the redistricting reform commission took to Talbot County on Tuesday to open dialogue on redistricting  the federal congressional map in the state of Maryland. The map outlines who votes for what congressional district.
Maryland District 43 Senator Joan Carter-Conway explains the approval process for the federal map is less strict than the state legislative map.
"That map, if there's no opposition and it's not brought up in 45 days, the map becomes law." Explains Senator Carter-Conway, "It's the legislative map that governor actually draws and then the legislatures actually vote on it, we approve it or disapprove it."
On his website, Governor Larry Hogan said Maryland has some the most gerrymandered districts in the country. Gerrymandering is when voting boundaries are manipulated in order to favor one party or class. According to Goveronor Hogan, this is something the state should not be proud of.
At the public hearing, Representative Andy Harris suggested the commission to consider a non-partisan panel to draw new boundaries.
Harris said having those with as little political affiliation being a part of the process could lessen gerrymandering. He even admits redrawing the congressional map served in his benefit in 2012, but he questioned the integrity behind it.
"They put me in a district that has more members of the majority party but that's not fair to citizens throughout the state." Says Representative Harris. "The fact is we have a republican governor elected by a majority of Marylanders but we only have one out of eight congressman is of the governor's party so clearly there's a disconnect with how were apportioning our congressional seats."
District 37-B delegate Johnny Mautz was also at Tuesday's meeting and tells 47 ABC he supports a non-partisan panel.
"The goal is integrity." Says Delegate Mautz, "You hear fairness batted around but the standard on fairness, is what's fair for one person isn't fair for another person. We want to make sure everyone has equal representation."
Carter-Conway said more needs to be done before that's decided.
"In my opinion, it would probably be a start to have criteria in drawing where there is no criteria currently." She says.