Police chief says investigation was warranted for missing pony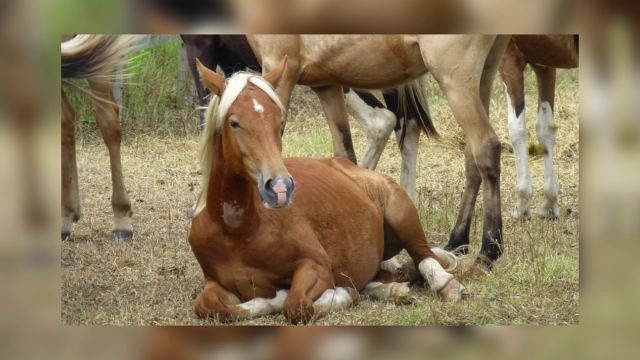 After a month of police investigation for the alleged stolen Chincoteague pony led to dead ends, support on social media and even award money raised, it turns out the pony never left the grounds it was reportedly stolen from. According to police though, the investigation was still warranted because the pony known as Dream Faith, was reported as a theft.
According to Chincoteague Police Chief Randy Mills, after the Chincoteague Volunteer Fire Company had done a thorough search of the carnival grounds where Dream Faith had reportedly last been seen, they called the police to report the pony had gone missing.
"We took it that, okay, they've searched the entire grounds, we'll do a once over, just to see. You know we're mainly looking to see if there was an opening in the fence and to see if anything suspicious was found in the area," Mills said.
As we know now, Dream Faith in fact was not stolen, but rather had it's neck broken by a fallen tree branch in a high grass area. As a result, the pony lay dead decomposing and undiscovered for almost a month.
An accident, as the veterinarian who examined the body concluded.
Mills said in hindsight, maybe one more thorough search could have resulted in finding the pony, but that's entirely hypothetical and that no one was at fault for not finding the pony sooner.
With the investigation closed now, some on social media have raised concerns that it was a waste of time and resources, which could have been avoided with a better search of carnival grounds.
Mills said it was not a waste, because at the time police thought it was a theft based on information from volunteer firefighters.
The fire company has said on social media that in future cases of missing people or animals it will do a more thorough search.