New tax cut means savings for Maryland businesses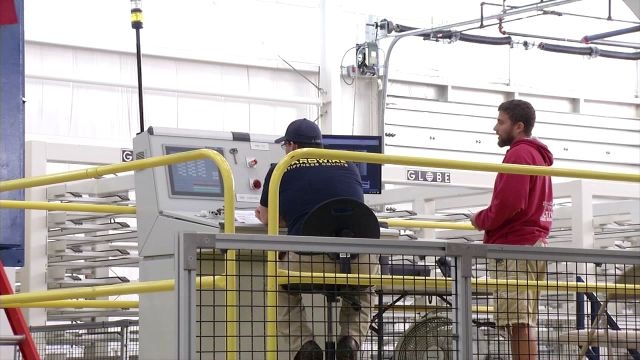 Gov. Larry Hogan announced there has been a $125 million increase in Maryland's Unemployment Insurance Trust Fund Thursday.
State officials say a surplus of money in the Maryland Unemployment Trust Fund has given Hogan the ability to lower the unemployment tax rate.
Merry Mears, director of economic development for Worcester County said the cuts will have a ripple effect through the county's economy.
"When business owners have extra money in their pockets they tend to give things like pay raises, spend on building improvements and also just put money in the local economy," Mears said.
For most businesses in Maryland they'll be able to save anywhere from $26 to $52 per employee annually. starting in 2016.
Mears says the businesses throughout the county will benefit, one of those, Hardwire, an armor protection manufacturer for ground vehicles, aircraft, boats, and personnel. in Pocomoke City, Maryland.
"It all helps , it saves us money every year, it saves us money on every employee and it all adds up," said George Tunis, CEO of Hardwire, a company that employs 36 people. "The tax cut is really just another domino that's beginning to fall in the right direction where we're creating jobs, we're not laying off people so it makes the trust fund more solvent."
According to Tunis, this tax cut is not just a cost savings it's a sign that state government is addressing the needs of small businesses in Maryland.