Four arrested after standing on $100,000 car in Worcester Co.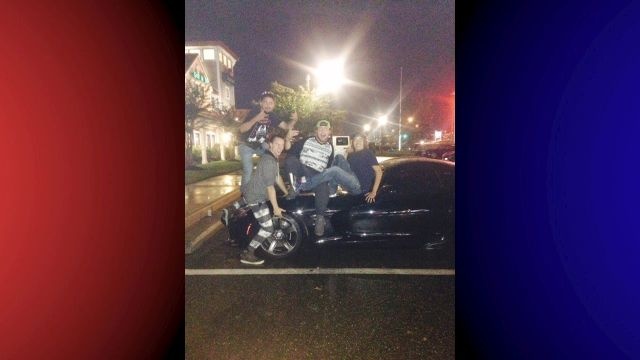 In Worcester county, four people arrested on various charges after police say they stood atop a very expensive car.
Last Friday, authorities with the Worcester County Sheriff's Office say they responded to the  Applebees in West Ocean City. A man who owned a 2013 Dodge Viper, valued at around $100,000, apparently told police several people were taking pictures while standing on his car.
Reports say several witnesses were holding two of the men who tried to run away. A photo was eventually found by the Worcester County Sheriff's Office. Police say two of these men, Sean Digiacoma and Cody Coverdale, were arrested and later released on criminal citations for disorderly conduct.
Another one of the men, Samuel Fazio, was arrested after he tried to flee the scene in his car and hit another parked car. Police say he was driving drunk and he was arrested for that and later released.
And the final man, Shayne Glasgow, was arrested after police say they smelled marijuana in his car. Reports say they searched his car and found 470 grams of suspected marijuana, along with suspected cocaine, psilocybin mushrooms, and various controlled narcotic medications that weren't prescribed to Glasgow. He was arrested and is being held on bond.