UPDATE: Man fires at police in barricade situation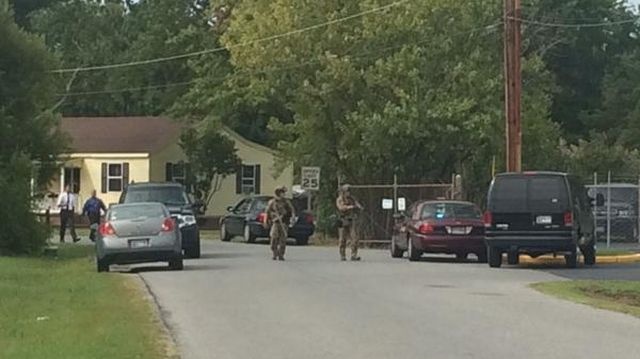 Police say multiple homes, and a car dealership, were been evacuated after a man barricaded himself in house with a gun in Crisfield around 9:00 Monday morning.
According to Maryland State Police, Jamie Coulbourne, 32, barricaded himself in his home on Silver Lane. We're told all the houses on Silver lane were evacuated, along with the car dealership at the end of the street.
According to the police report, Coulbourne's mother told police he was yelling and possibly suicidal. Before leaving the house, she told police she believed Coulbourne was under the influence of a drug and was accessing a room in the house where guns were stored.
Troopers from the MSP Special Tactical Team Element and state police negotiators responded to the scene. An official says someone made contact by phone with Coulbourne and he reportedly told troopers he had an officer in his sight, and he would kill the first police officer who came through the door. 
Police apparently saw him walking around inside the home with a rifle, and around 11:30 a.m., Coulbourne reportedly fired a rifle out a back window in the direction of two troopers.
According to the police report around 2:30 p.m., Coulbourne left the house and faced officers, but reportedly ignored instructions by police, and proceeded to put his hands into his pockets.
Police say they were not aware if Coulbourne was armed, and a "less lethal" round was fired in his direction, which briefly inhibited the suspect, who was then taken into custody.
Investigators say after the arrest, a search warrant was executed and a 30-30 rifle, believed to be owned by Coulbourne's mother, was recovered.
Police say Coulbourne is being charged tonight with attempted first degree murder, first degree assault, second degree assault, illegal possession of a firearm, illegal possession of ammunition, and reckless endangerment.
The investigation is ongoing.