Suspects arrested after trying to burglarize officer's home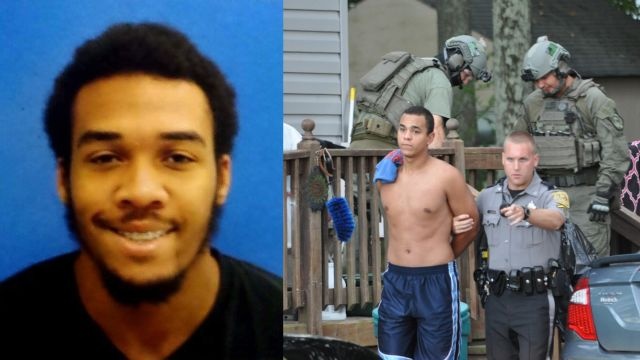 Sheriff's Deputies in Queen Anne's County responded to a report of an attempted burglary in process around 4:00 A.M. Tuesday.
Investigators say the victim, a police officer, armed himself and checked his residence after his house alarm was activated, and found wet footprints on his garage floor and sidewalk. Deputies responding to the call say they swept the residence on Hess Road and found no suspects at the time.
However, around the same time of the incident, police say they received another call from the area of Grasonville Cemetery Road, for subjects reportedly attempting to break into a storage shed.
At this point, the Sheriff's Office says Maryland State Police Aviation and the K-9 units were called in to assist in the search.
Emergency services then reportedly received a third call, from a subject who reportedly confronted a suspect who started to attempt a break-in to his garage, but then fled.
Police say a fourth caller had also reported two suspicious vehicles in his driveway on Grasonville Cemetary Road.
According to the police report, a Sheriff's Deputy located one of the males suspects a short distance from the last calls wearing a dark gray sweatshirt with the hood up, with wet shoes and carrying a flashlight. 
Police say he was taken to headquarters for questioning, and was identified as Nicholas Smith, 18, of Grasonville.
Police say based on information gathered from Smith and the current investigation,  search warrants were prepared for several locations. Investigation also linked additional burglaries of cars, and thefts of firearms and cash which occurred last week in the Grasonville area.
Police say they took the second suspect, Wade Felton, 18, of Grasonville, into custody later in the day on Tuesday.
Police say both suspects are still detained at the Sheriff's Office. Both have reportedly been charged with 1st degree Burglary, 3rd degree Burglary, 3rd degree Burglary, Theft, Rogue & Vagabond and Conspiracy.