NASA and NOAA collaborate to improve hurricane forecasts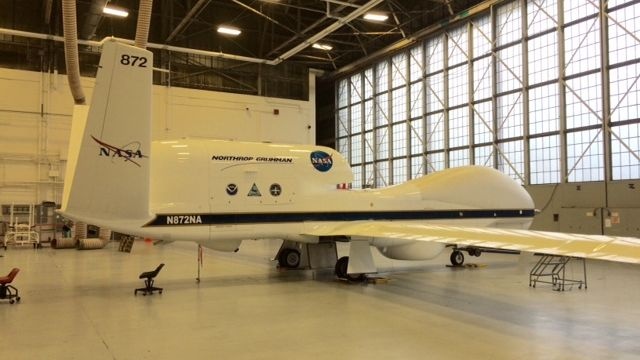 On Wednesday morning,  NASA's unmanned air craft, the Global Hawk, was expected to take off from Wallop's Flight Facility to gather data from tropical storm Fred. Wallops pilots and scientists decided last minute to not send off the aircraft.
Jon Neuhaus, DPM of Global Hawk Enterprises says, "the storm is falling apart.There is a lot of dry air coming into the storm and the low pressure and high pressure centers are tearing it apart."
Officials are still monitoring the tropical storm, but expect it to continue weakening during the next few days. Officials believed they would not be able to gather enough useful data, so instead they will wait until the next hurricane or storm.
 
The air craft is equipped with various tools that well send back data for the National Hurricane Center to use.
Gary wick,  NASA's Project Scientist says, "there is also a radar on the aircraft which allows us to get 3 dimensional wind fields an precipitation of the storm."
Wallops Flight Facility will be sending off the aircraft to different storms and hurricanes this September to see if the data from the aircraft will be able to replace data brought by satellites. They hope the aircraft can be used in case of satellite malfunctions. Wick believes that an unmanned aircraft is a good middle ground between satellites and manned air craft. Unmanned air crafts are able to stay out longer and collect more data.
Wick says, "the Global Hawk gives us satellite sampling and the ability to stare at event like a satellite would but provide the detailed measurements that a manned aircraft would."