"Less Testing, More Learning" campaign kicks off in Md.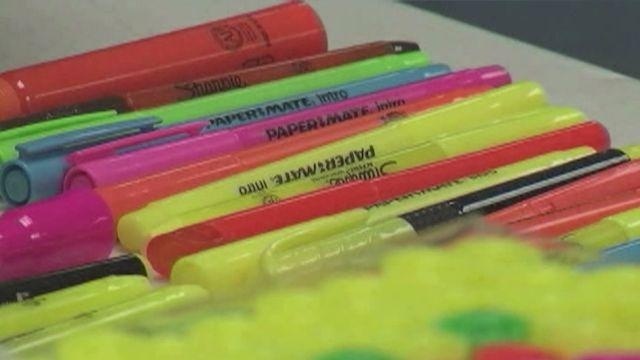 Monday kicked off the start of the 2015-2016 school year for some Maryland schools, but it also marked the beginning of a month-long campaign to reduce standardized testing requirements.
A 30-second ad, created by the Maryland State Education Association ("MSEA"), will begin airing in Baltimore and Washington for two weeks. The message, spoken through educators, will also hit the digital world for four weeks reaching all of the Eastern Shore online.
Gary Hammer is the president of the Wicomico County Education Association ("WCEA"), an affiliate of the MSEA, and says one of the the main goals of the campaign is to make citizens more aware of the negative effects of too much testing.
"The idea is…every time we put them in to test, there's less instruction time. Every time there's less instruction time, there's rushing to cover the curriculum." Explains Hammer. "And anytime you're rushing to cover the curriculum, students aren't mastering that material."
According to the Maryland Department of Education, students have to take one test each in reading and math from grades 3 through 8 plus high school, along with science tests. This is all apparently to be meet federal requirements, according to Bill Reinhard of the Maryland Department of Education.
Reinhard says there's also a government high school assessment required by the Maryland General Assembly, plus the kindergarten readiness assessment. He explains the kindergarten assessments are not tests, but rather "an instructional tool that students and teachers complete together to assess a student's learning needs upon entering school."
Hammer tells 47 ABC the average student in Wicomico County will take 3 to 4 additional exams each year, just to prepare for the required tests. Wicomico County Superintendent Dr. John Fredericksen says he understands the value of standardized tests, but he admits the feedback teachers receive needs improvement.
"I think they should get their value but they should be of value to the local teacher so the teacher, shortly after the test is administered gets a little chart saying…you know, "questions 1, 3, and 5 kids did great on…you're doing a good job. But you know, 2 and 4…not so much." Says Dr. Fredericksen.
The Maryland State Department of Education tells 47 ABC in a statement, "The State is currently looking at all tests federal, state, and local, through House Bill 452.  A Commission will make recommendations on tests by July 1, 2016."
The WCEA's testing task force will begin surfing through collected data next week, according to Hammer. This will reportedly calculate how many hours students in the area actually spent on both testing and preparing. We're told the results are expected sometime in January.