Lawsuit filed against Delaware abuse clinic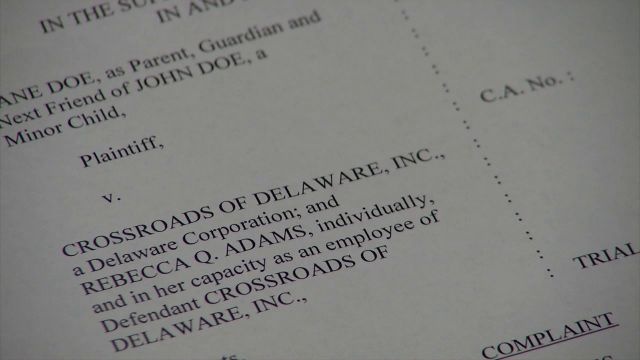 An adolescent substance abuse clinic is now facing a civil lawsuit after one of their counselors allegedly had a sexual relationship with a patient.
Rebecca Adams was arrested last month after allegedly having sex with a 16-year-old patient several times over the course of the summer. The lawsuit claims Crossroads of Delaware says Crossroads president Alberta Crowley and other employees knew, or reportedly should have known there were "causes for concern", about Adams' relationship with the patient.
The Lawsuit was filed by the victim's mother last week.
The suit says Adams and other employees covered up the abuse by misrepresenting the minor's whereabouts, falsifying drug testing records, and purchasing alcohol and marijuana for the victim who was a minor at the time.
In a statement to 47 ABC, the lawyer for the victim's mother says, "The complaint speaks to our position and details what was a profound betrayal of trust on several levels. This facility was tasked with helping a young man in need of guidance, support, and assistance, and unfortunately he got quite the opposite."
47 ABC reached out to Alberta Crowley at crossroads of Delaware, but have yet to hear back.