Economic implications of shutdown threat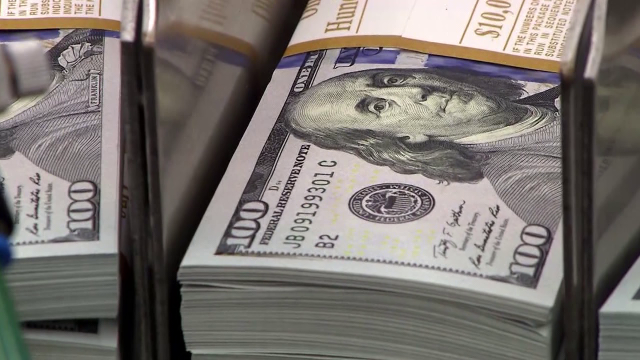 A procedural vote set by senate Republican leader Mitch McConnell is expected to happen on Thursday. The move appears to be aimed at averting a partial federal shutdown come October.
Economic and political experts 47 ABC spoke to on Tuesday say it's difficult to predict what will happen this year, but they both agree a shutdown would be major a burden economically.
Dr. Memo Diriker, director of the Business Economic And Community Outreach Network at Salisbury University, tells 47 ABC "We don't need to have a shutdown, we don't benefit from a shut-down. There's no economy that's going to benefit from a major component of it suddenly brought to a halt…no good economic reason."
Dr. Mike O'Loughlin, a political science professor of over 20 years, says non-essential services would reportedly be among those hit hardest in the event of a partial government shut-down. He says the disagreement stems from a battle over Planned Parenthood and its alleged involvement in the practice of procuring tissue from aborted fetuses for research purposes. He adds there's a block of republicans in the house who are pro-life and support cutting funds for planned parenthood.
We're told Planned Parenthood currently has the support of the Obama administration but if an agreement on a new budget is not reached by September 30, Dr. O'Loughlin says there is a risk of a partial federal shutdown.
"There are some exceptions within that structure but for much of the government, they would have to turn their lights out…send their employees homes." He explains.
Dr. Diriker described a shutdown as a "self-inflicted wound". He says it would have a ripple effect with all levels of federal workers being affected, eventually seeing delays in getting paid.
"Permitting, all kinds of inspections dealing with rules and regulations, running the different parts of government…pretty much everything the government does, even the back office." He says.
We're told another option would be to enact a continuing resolution, which would model a similar budget to the previous year but it would not be a permanent solution.
"Because of these kind of conflicts, what tends to happen is they say…well, we're going to kick the can down the road a little bit. We'll keep the government open but only for a certain about of time and see if we can resolve differences by that time." Says Dr. O'Loughlin.
The last government shutdown happened in October 2013, which lasted for 16 days. According to reports, that was the second longest shutdown since 1980.